FACILITIES AT THE WELLNESS HOTEL SCHLÖSSL
Wellness in the Ötztal valley
INDOOR POOL
Let yourself drift in the pleasant waters of the Schlössl pool and enjoy views of the surrounding mountains. The starry sky conjures up a romantic atmosphere in the Schlössl baths in the evening.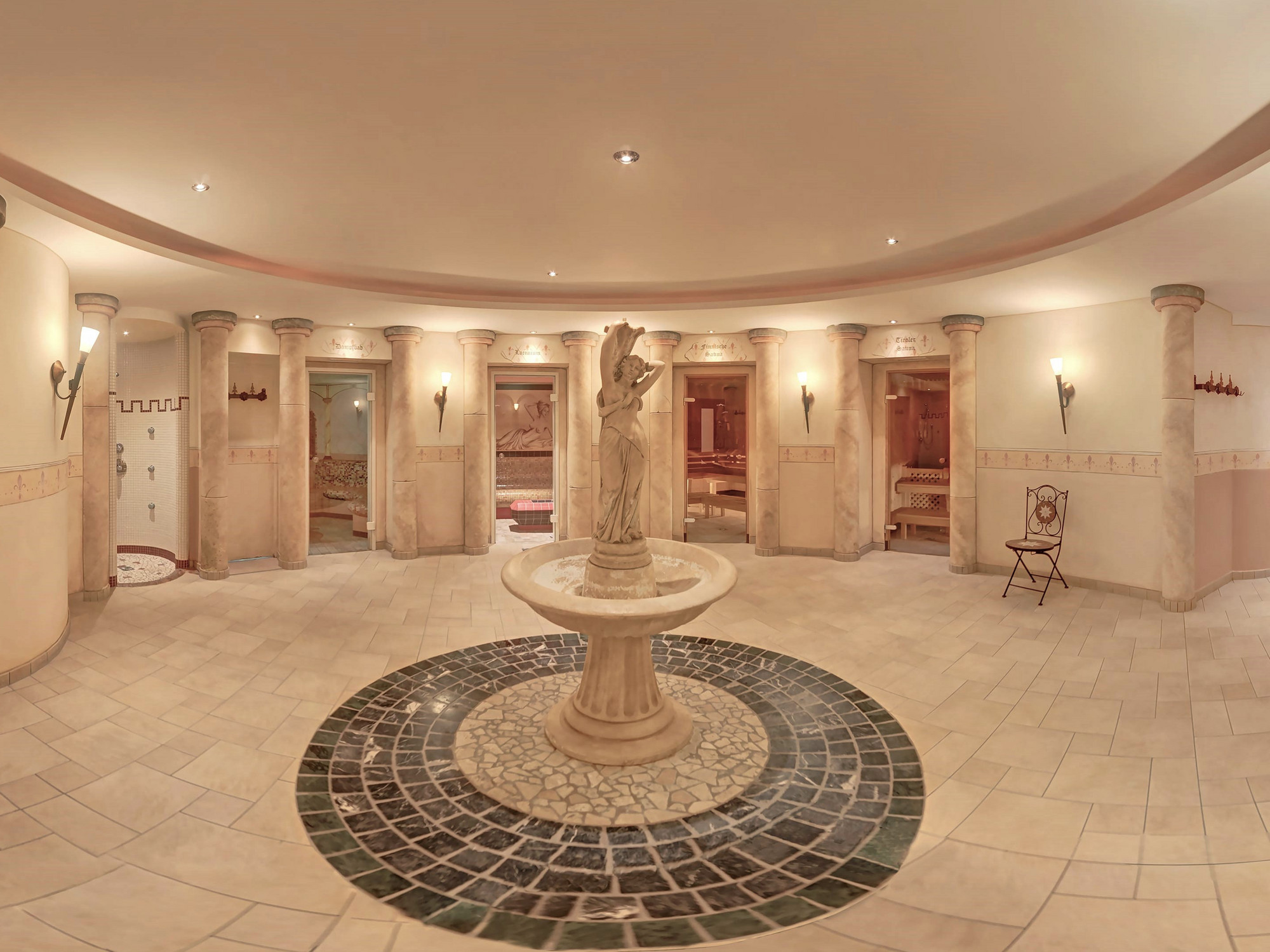 Saunas
Finnish sauna
This is the classic sauna. The temperatures of between 80° and 90° Celsius and low humidity really get the sweat glands going. The muscles are relaxed, the circulation stimulated and the immune system boosted – so you can avoid bothersome colds and the dreaded flu virus in winter in particular.
Tyrolean sauna
The Tyrolean sauna is a gentler form of the Finnish sauna in terms of its 60° Celsius temperature and humidity. The cosy atmosphere quickly reduces stress levels and the infusions of essential oils and Alpine herbs inject the scents of mountain air.
'LACONIUM' ROMAN BATHS
The Laconium has temperatures of 42° Celsius and a lower level of humidity. After 15 minutes, your body will begin to detoxify, the circulation will be stimulated and blood pressure will be regulated. You will feel deeply relaxed and cleansed, both physically and mentally.
STEAM BATH
Your muscles will feel well and truly relaxed in the approx. 100% humidity and pleasant temperatures of between 45° and 50° Celsius. Your metabolism will be stimulated and the pores on your skin will open. Detoxing in the steam bath is the ideal preparation for any wellness and beauty treatment. And the steam bath is particularly gentle on the cardiovascular system.
OUR ATTRACTIVE WELLNESS OFFERS FOR YOU
Time for two - romantic break
30.07.2023 - 05.11.2023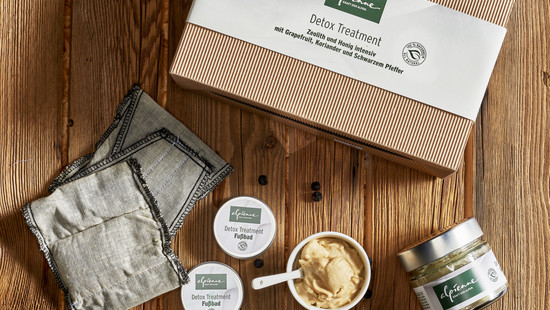 Schlössl Detox days
10.09.2023 - 05.11.2023
Wellness Short trip
07.01.2024 - 04.02.2024