SKIING IN KÜHTAI / HOCHOETZ
Guaranteed snow + fun on the pistes
Double the skiing fun 1 SKI PASS – 2 SKI RESORTS! 85 km of pistes and 24 of the latest mountain railways and lifts.
Every day ski pass is valid in Hochoetz and Kühtai.
Austria's highest altitude winter sports resort is perfect for your skiing holiday in the Kühtai ski resort at an altitude of 2,020m above the Ötztal valley in Tyrol, offering an absolute guarantee of snow from the start of December to well into spring. Plus a free bus transfer from the Hotel Das Schlössl to Ochsengarten and on to Kühtai every half hour.

The ski resorts are just a short journey away from our hotel on the free ski bus or by car!
THE HOCHOETZ-OCHSENGARTEN SKI RESORT
Accessible by gondola from Ochsengarten or Oetz. The ski bus for Ochsengarten departs from just outside the hotel. The ski resort is just 8 km (15 minutes' drive) away.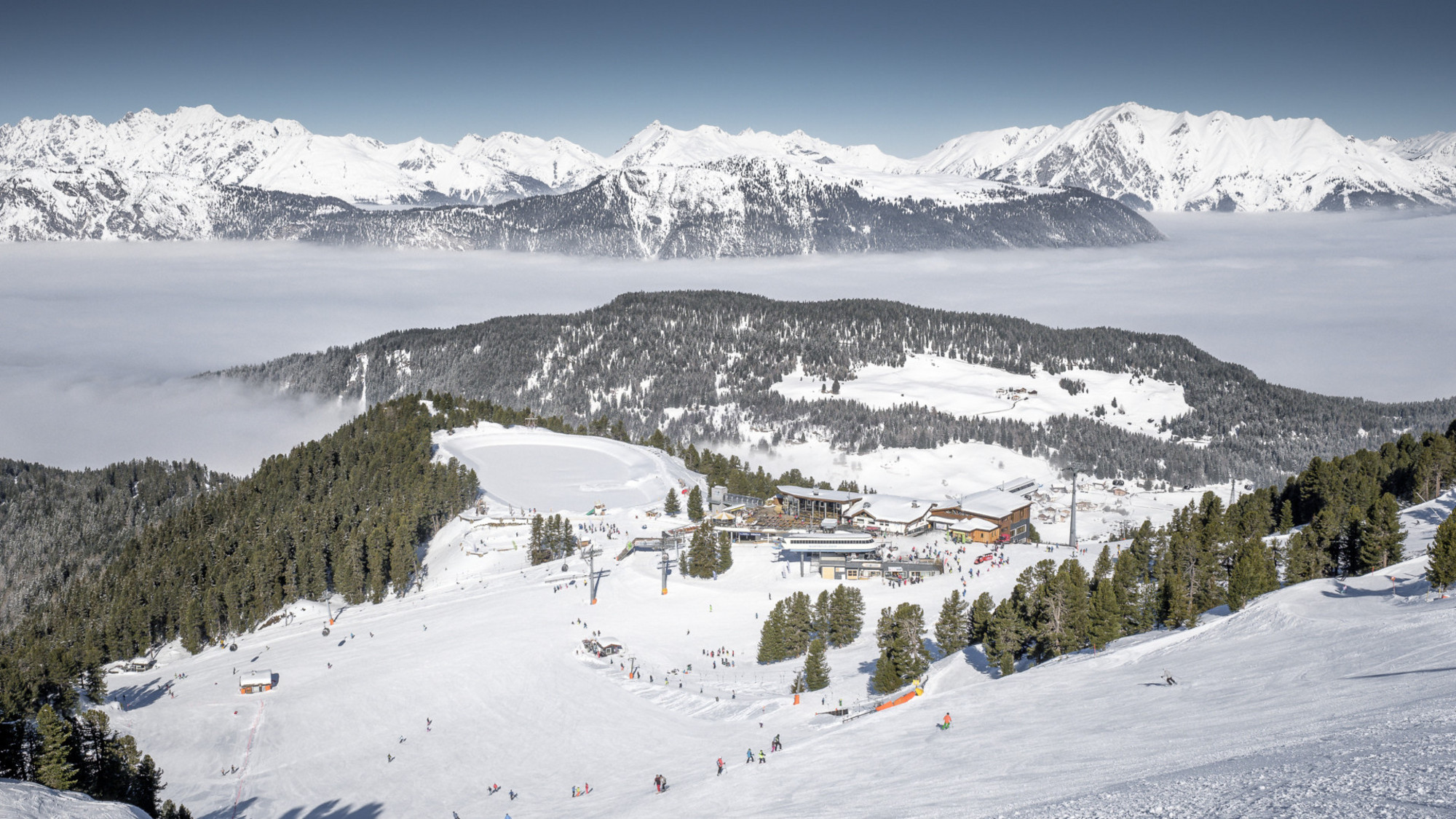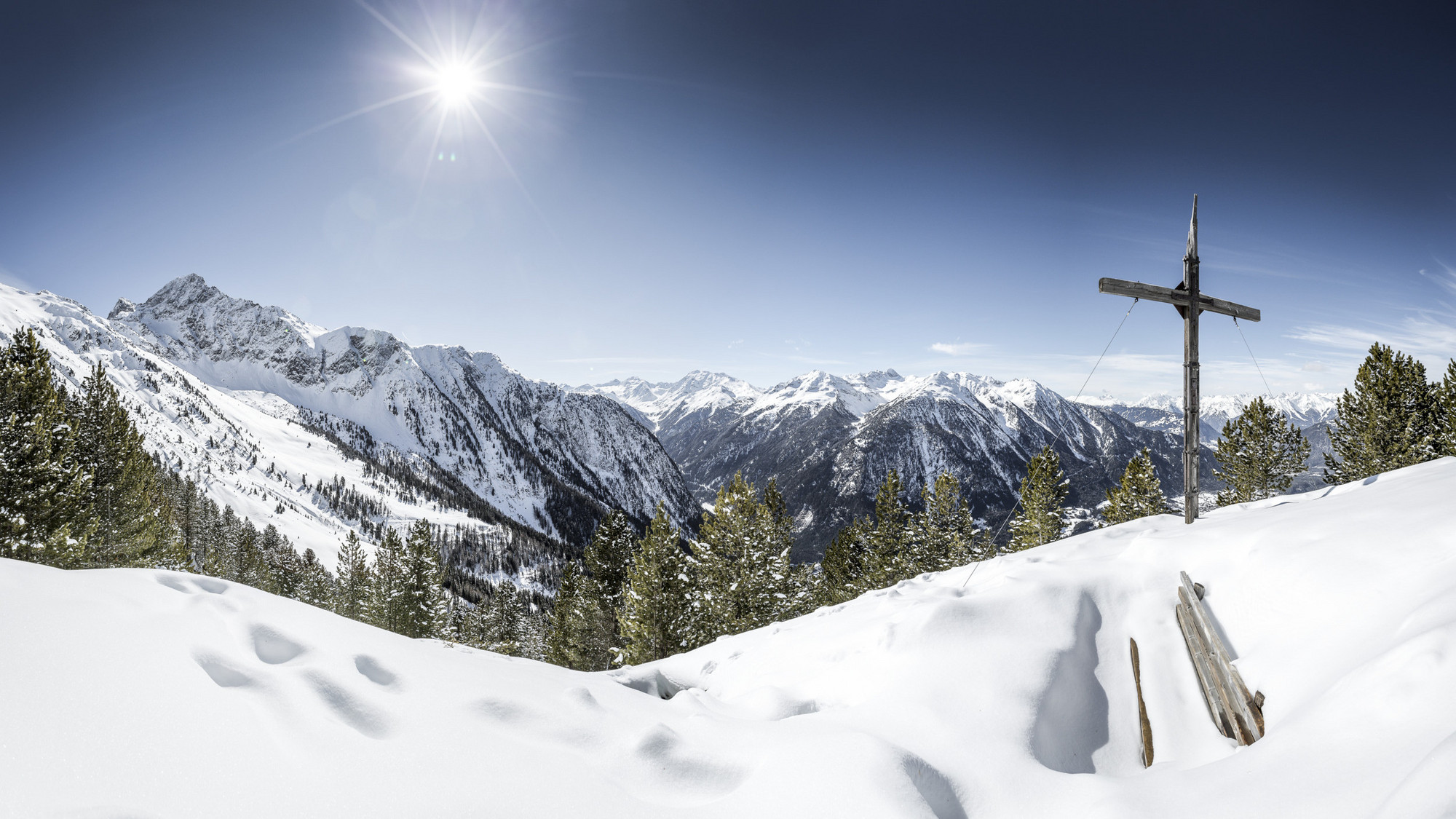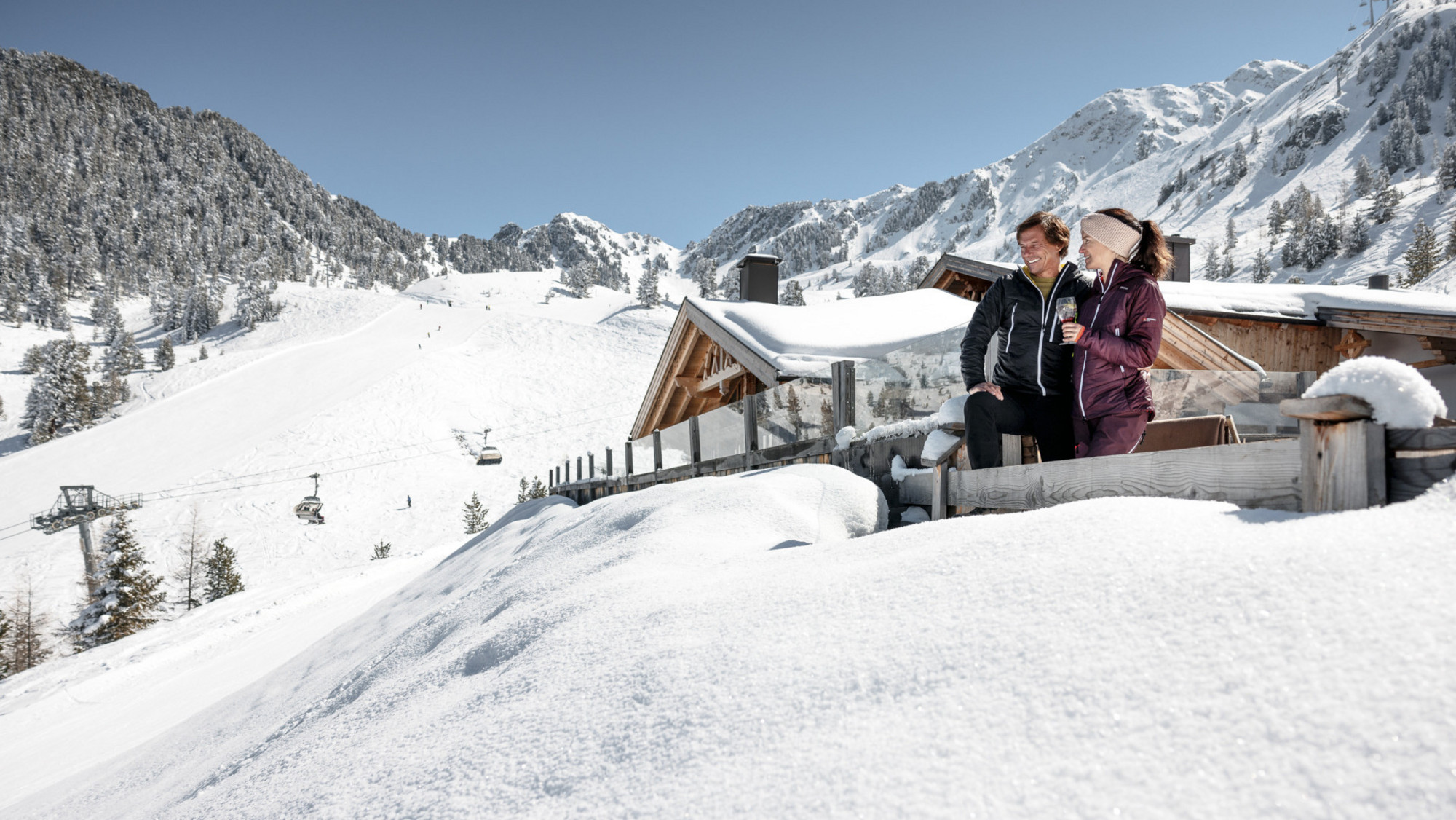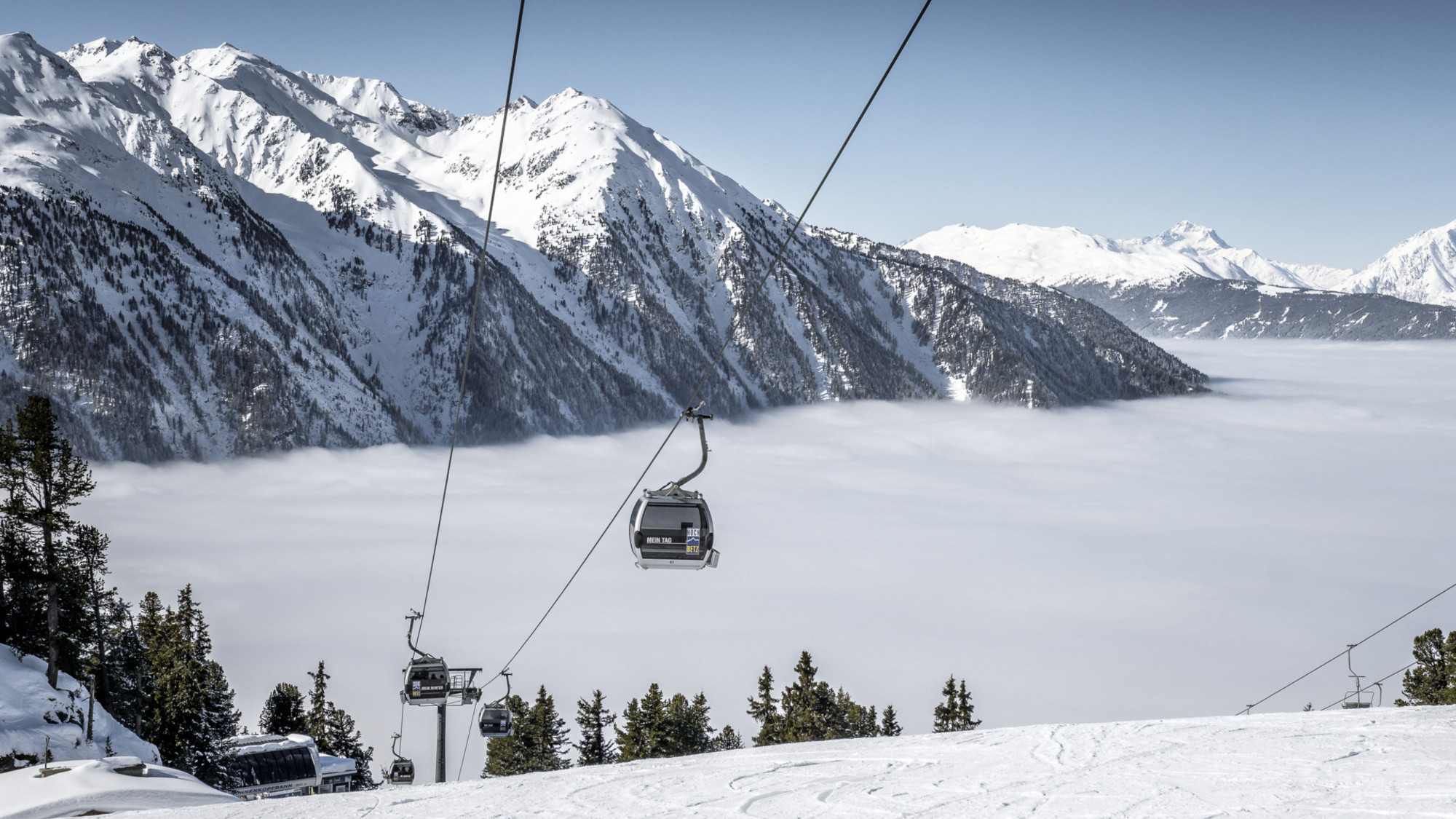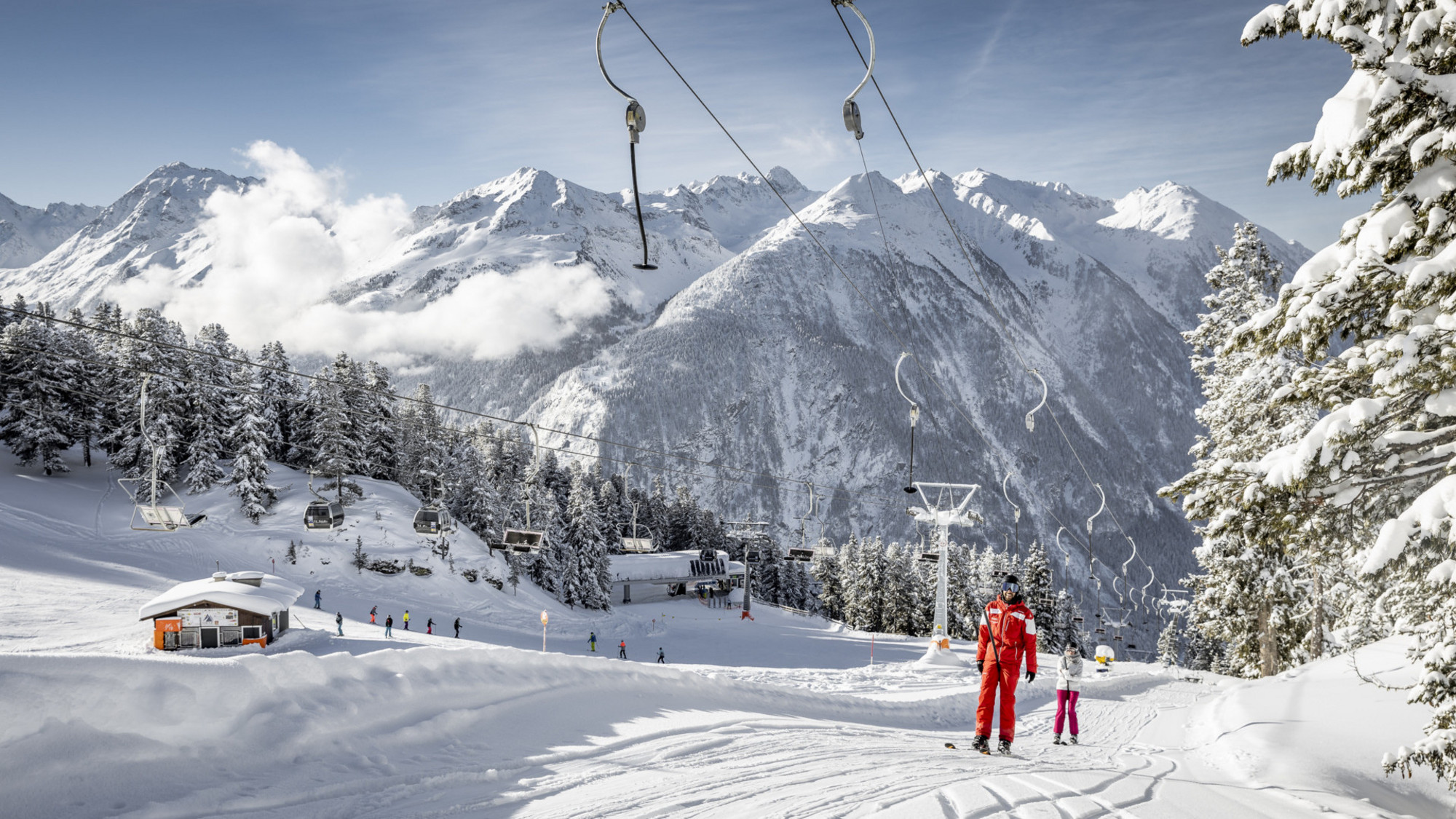 SKI RESORT FACTS:
41 km of ski pistes from easy to difficult (11 lifts)
8-seater gondola
4-seater gondola
6-seater chair lift
4-seater chair lift
3-seater chair lift
3 x 2-seater chair lifts
3 tow lifts
100 % snow coverage
Traditional mountain lodges and restaurants offer variety and Tyrolean flair
Widi's Kids' Club
THE KÜHTAI SKI RESORT
14 km away (approx. 20-25 minutes). Austria's highest altitude skiing village at 2,020 m above sea level.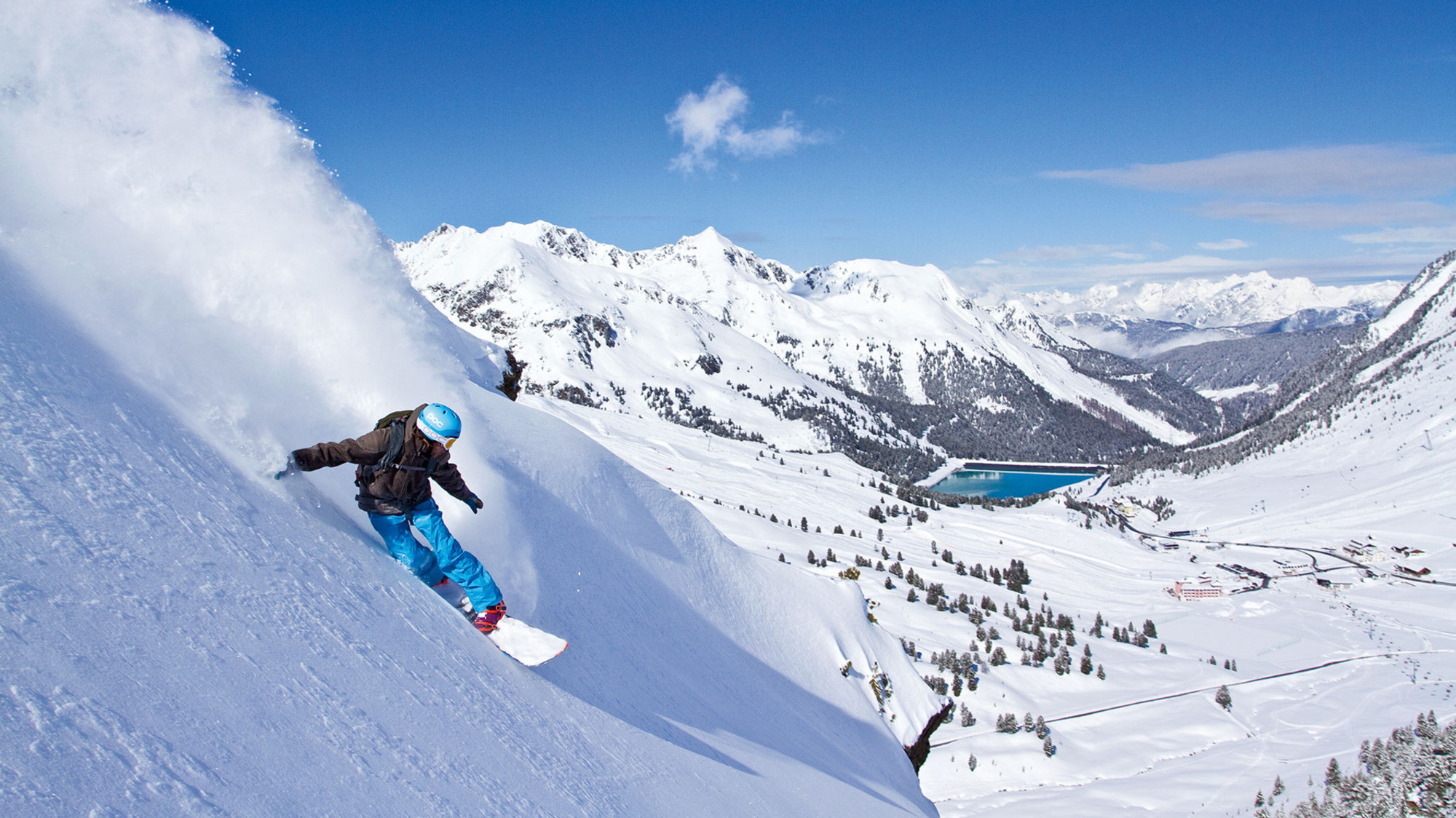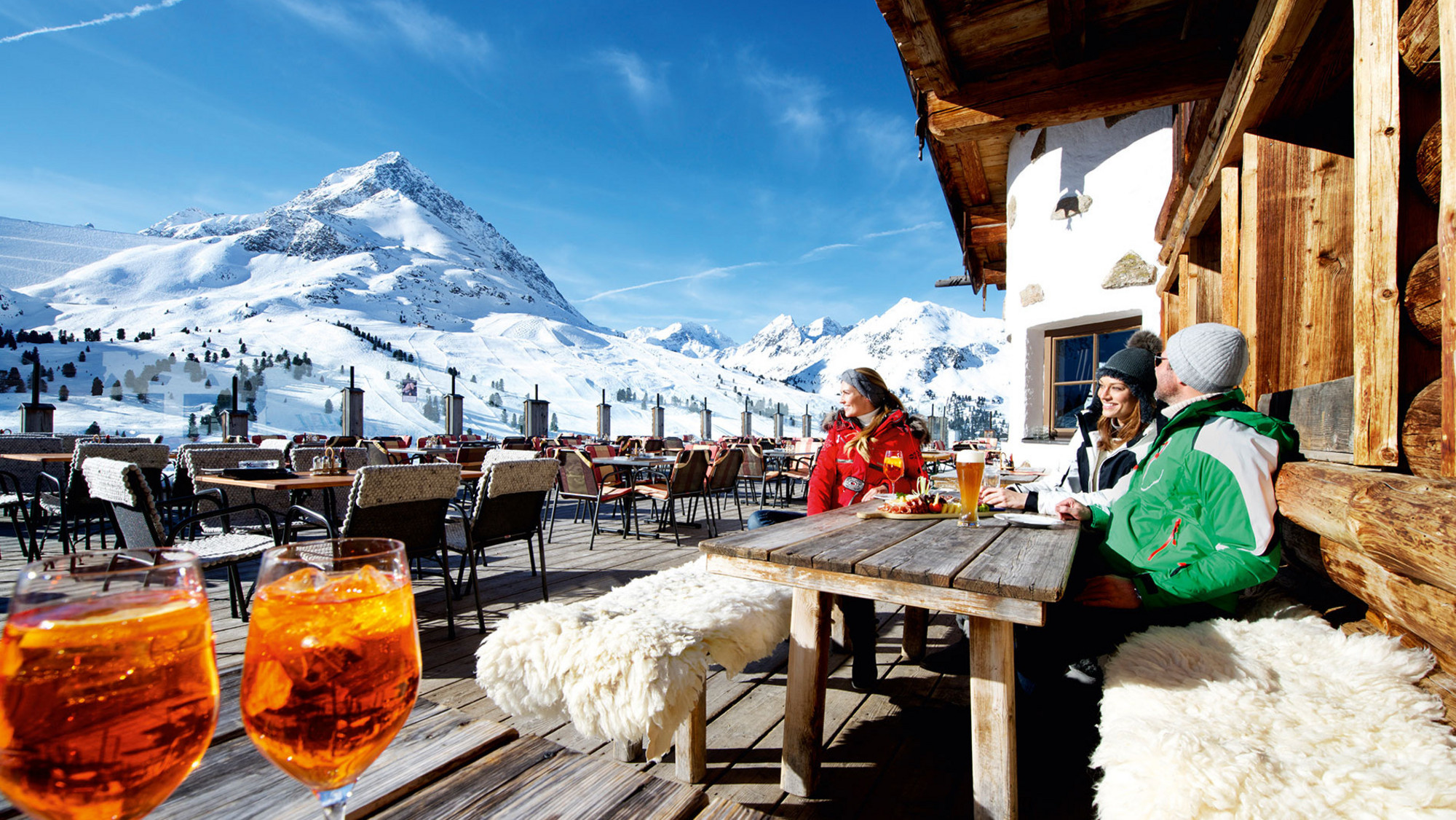 SKI RESORT FACTS:
44 km of ski pistes from easy to difficult
8-seater gondola
3 detachable 4-seater chair lifts with 'bubbles'
1 double chair lift
6 tow lifts
1 magic carpet
Fun park for snowboarding enthusiasts
2 x weekly night skiing
Guaranteed snow until start of May
More information at www.kuehtai.info
SÖLDEN SKI RESORT
A world cup ski resort with a glacier ski area – skiing and snowboarding from September to start of May. Accessible by public ski bus (free) – travel time approx. 40 minutes (45 km).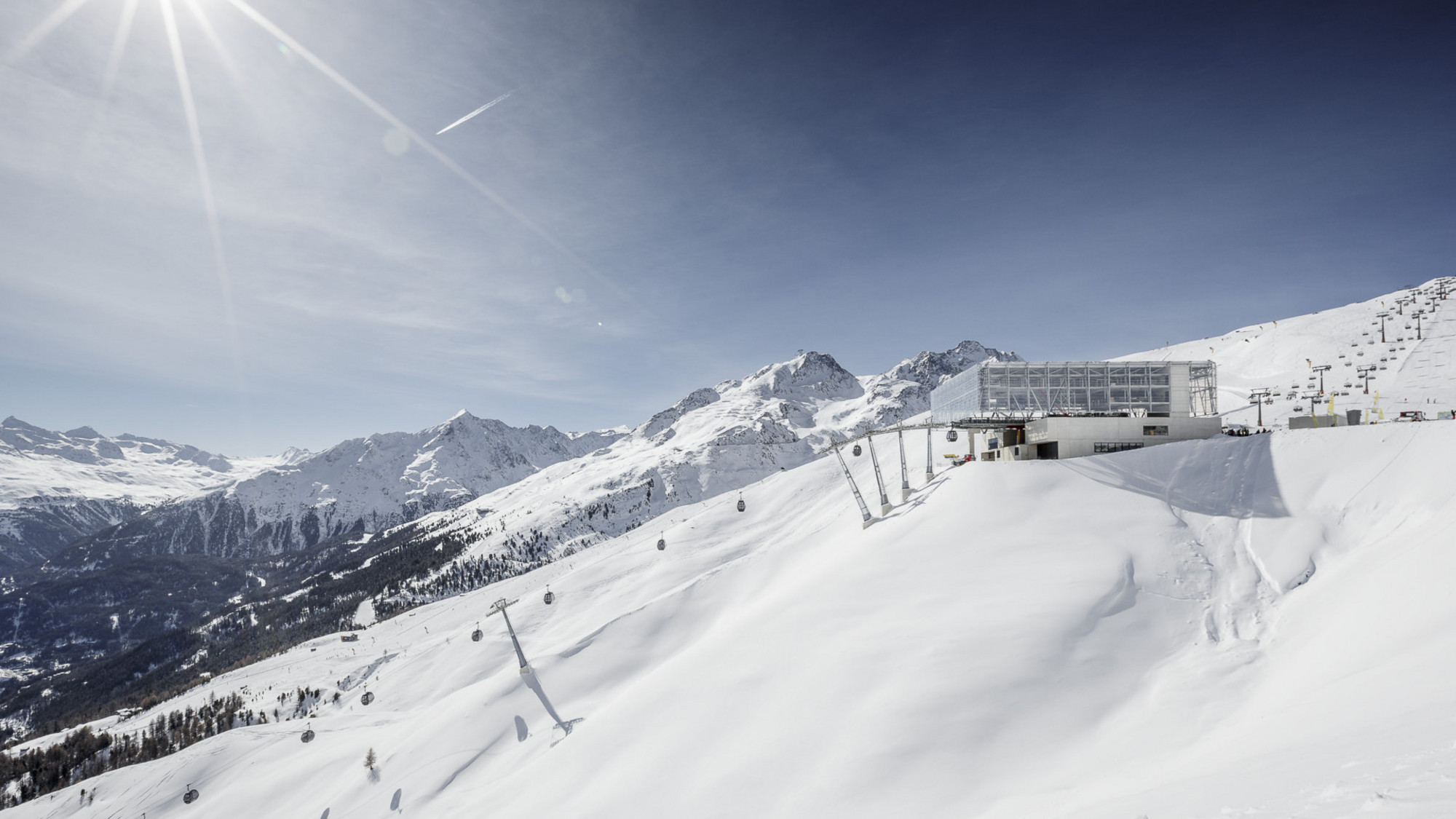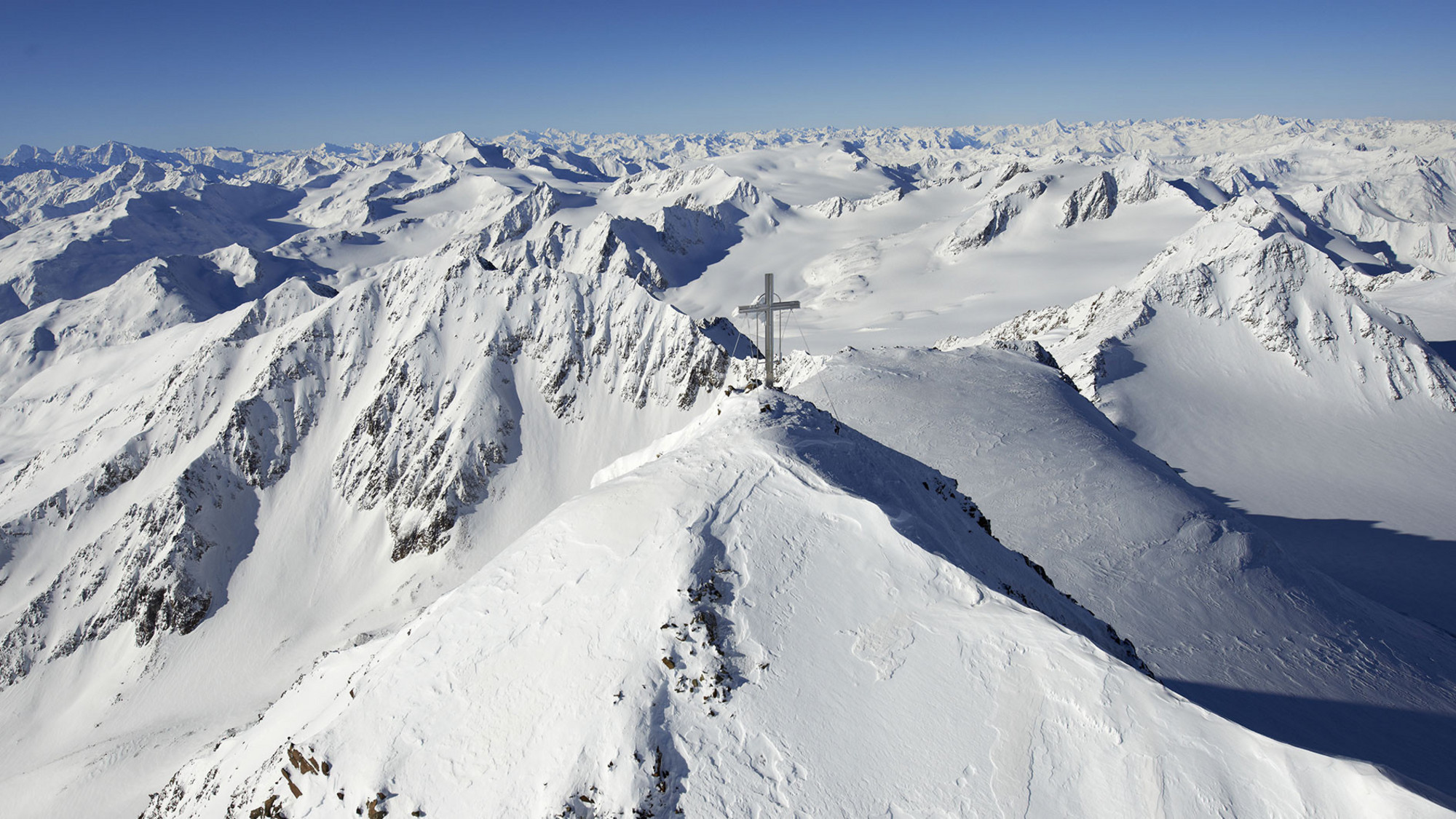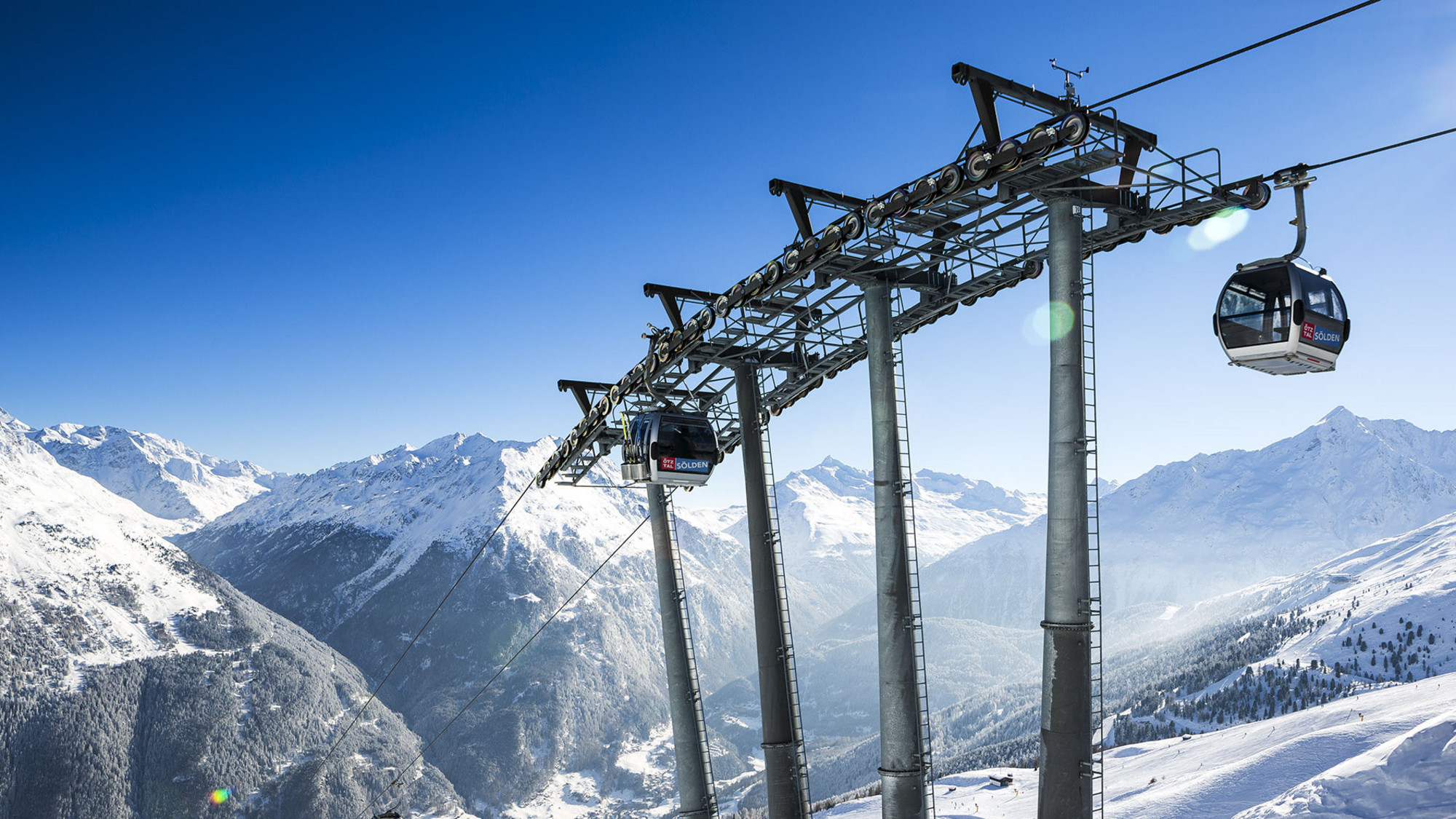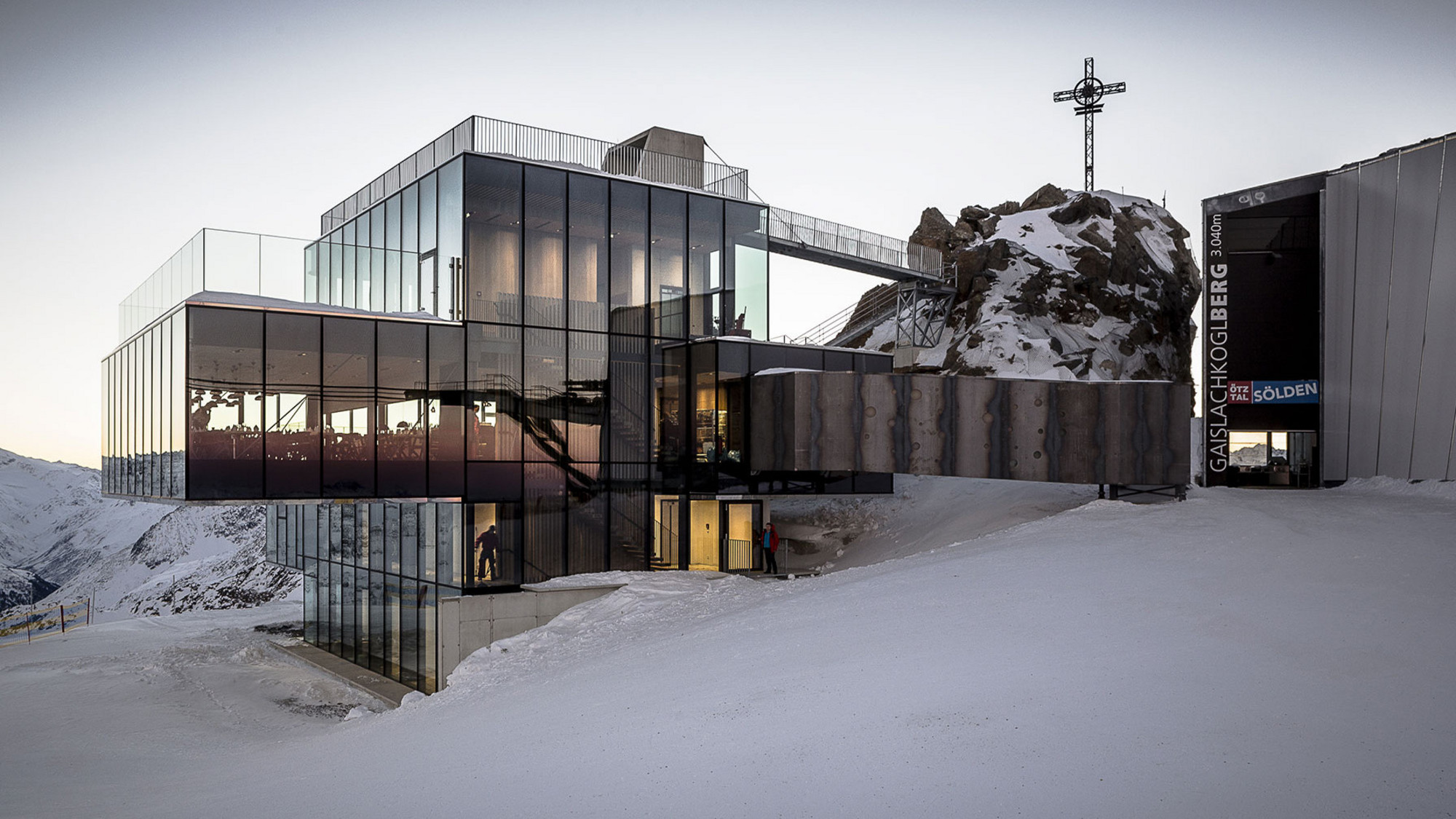 SKI RESORT FACTS:
33 largely ultra-modern lift facilities
Ski resort situated between 1,360 – 3,340 m
144 km of pistes (easy, medium, difficult)
Snow guaranteed from October to May
30 ski lodges
Winter and glacier ski resort linked by gondola
Longest ski descent with 2,000 m altitude difference
More Information at www.soelden.com
Our winter offers for your family ski holiday
Christmas in Tyrol
21.12.2023 - 27.12.2023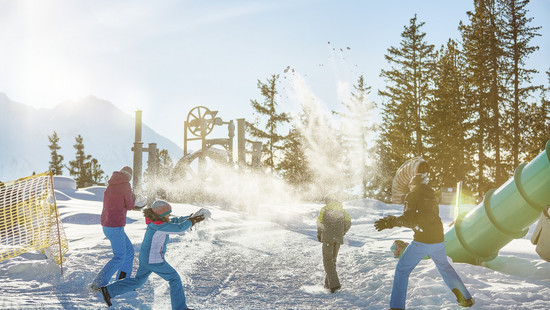 New year start in Hochoetz + Kühtai
02.01.2024 - 08.01.2024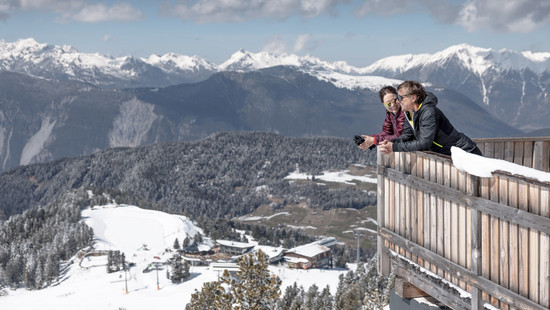 Skiing 3 + 1 free
07.01.2024 - 28.01.2024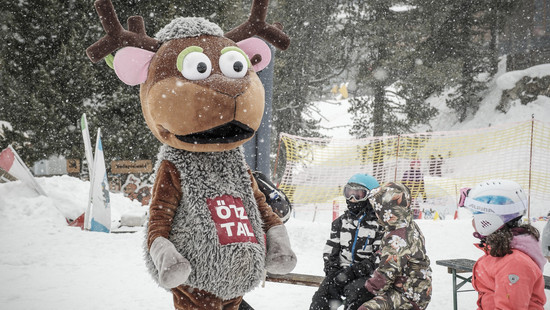 'Happy Family' skiing holiday with free ski course
13.01.2024 - 27.01.2024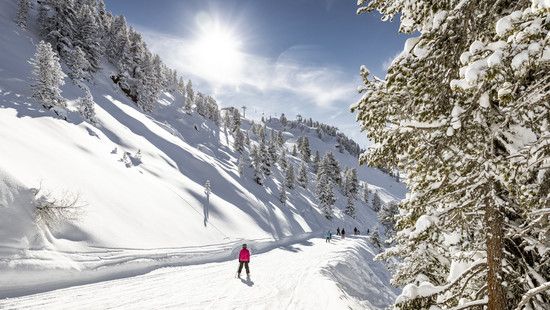 Winter active
10.03.2024 - 14.04.2024