AREA 47 IN HAIMING - ÖTZTAL IN TYROL
Just a 10 minute drive from our hotel
The biggest adventure playground in the world for kids, teenagers and adults - Area 47 is just 5 km away from us:
in the ultimate leisure park in Tyrol you get to experience action and adrenaline in a way that has never been seen before. The spectacular location for your adventure holiday in Tyrol / Austria owes its name to the 47th degree of latitude – and honestly, you almost have to be there at least 47 times to experience everything that AREA 47 and Ötztal have to offer!
Water fun, thrills, climbing fun: activities in AREA 47.
Area 47 is listed among the four best water parks in the world by CNN.
From the end of April until the end of September AREA 47, at the entrance to the Ötztal, has an unbelievable abundance of action-packed offers:
Event AREA: concerts, sports and stunt shows, parties and incentive events, together with catering – Ötztal Dome and River Haus; Outdoor AREA: rafting, canyoning, climbing or explore the world's highest high ropes course. Only the preserve of genuine action and adrenaline junkies! Water AREA: 20,000 m² mega water fun with 7000 m² swimming lake, slide park, Climbing AREA and playground for beach soccer and beach volleyball.
THE BIGGEST OUTDOOR AMUSEMENT PARK IN AUSTRIA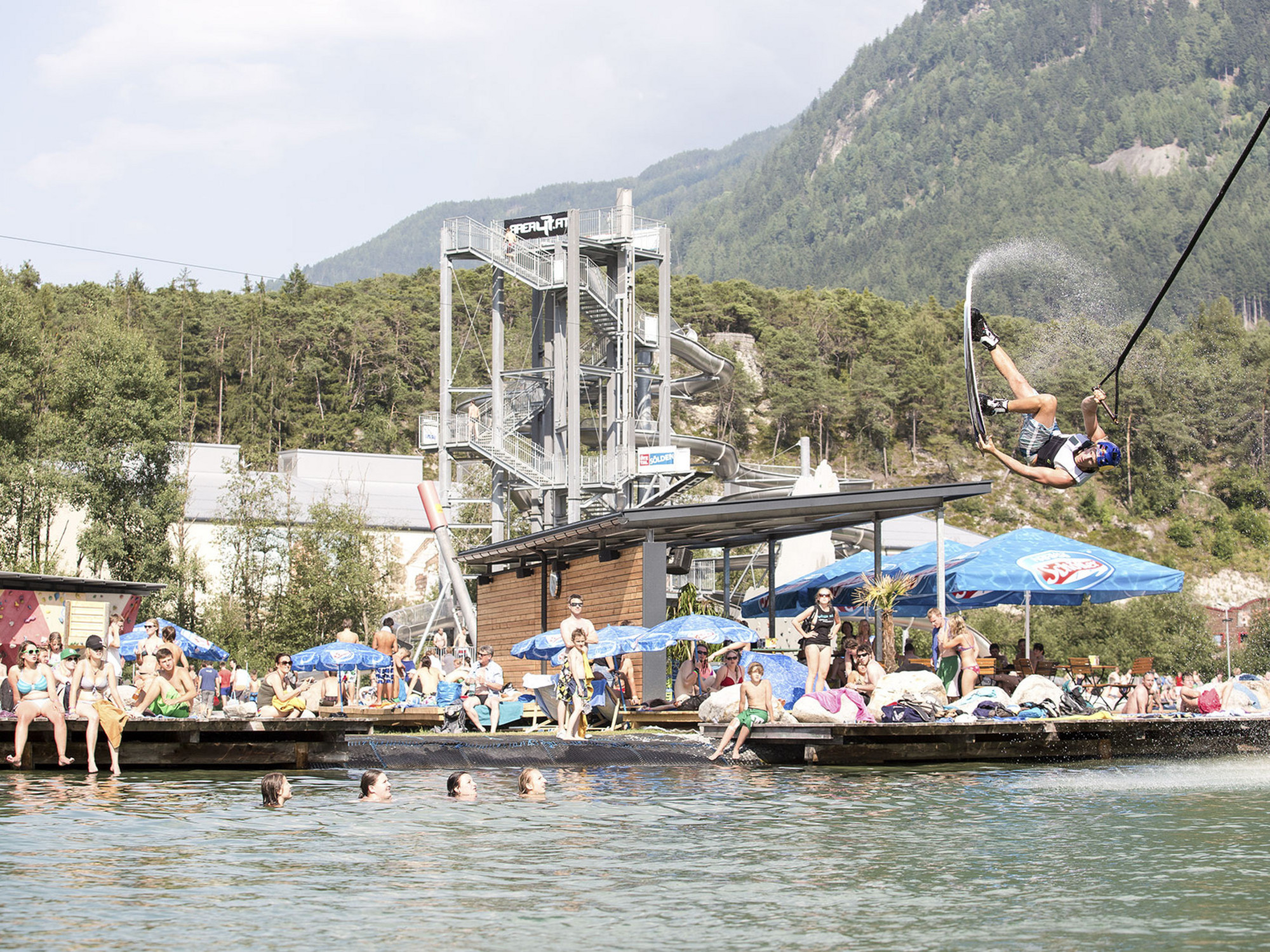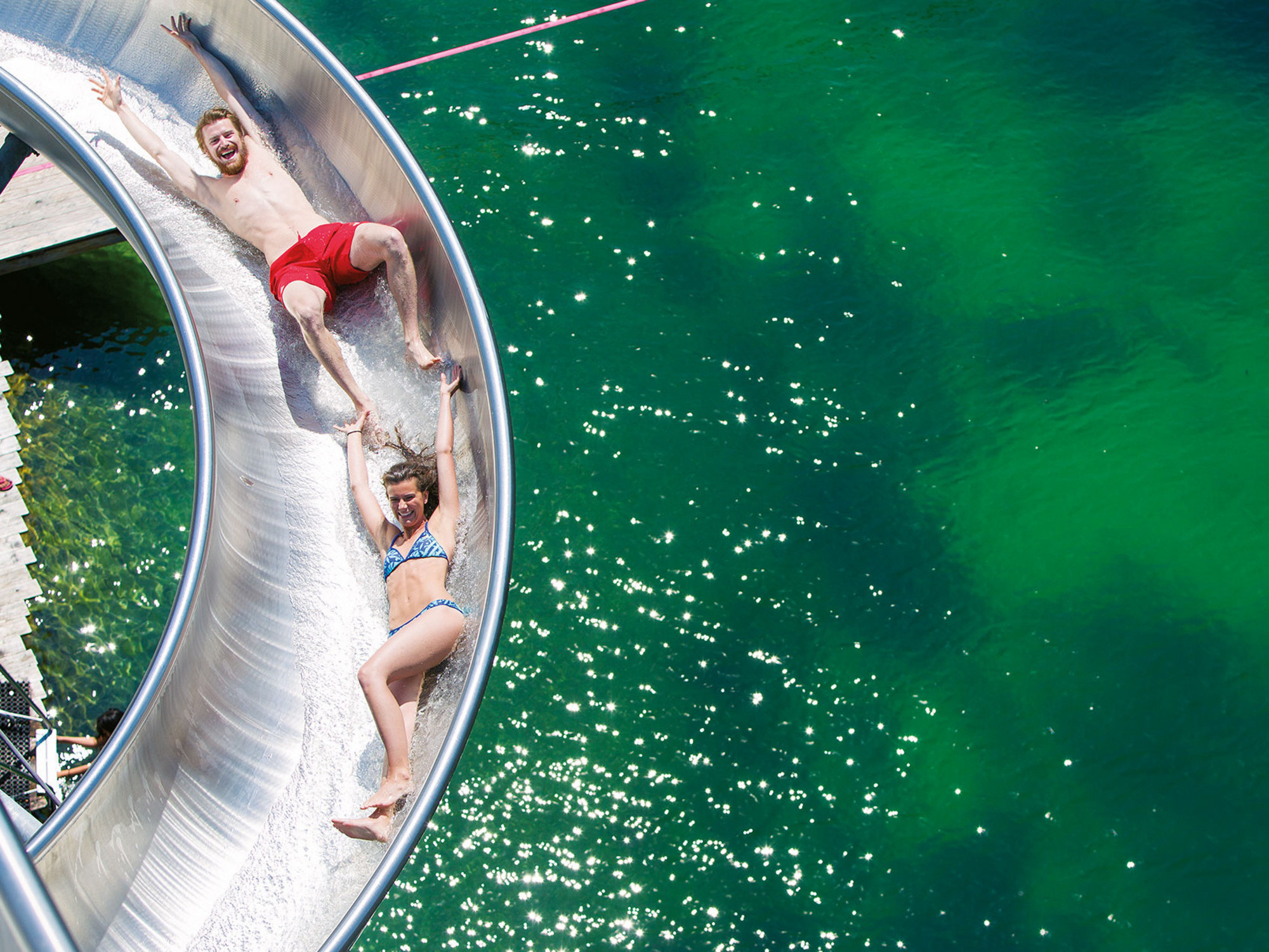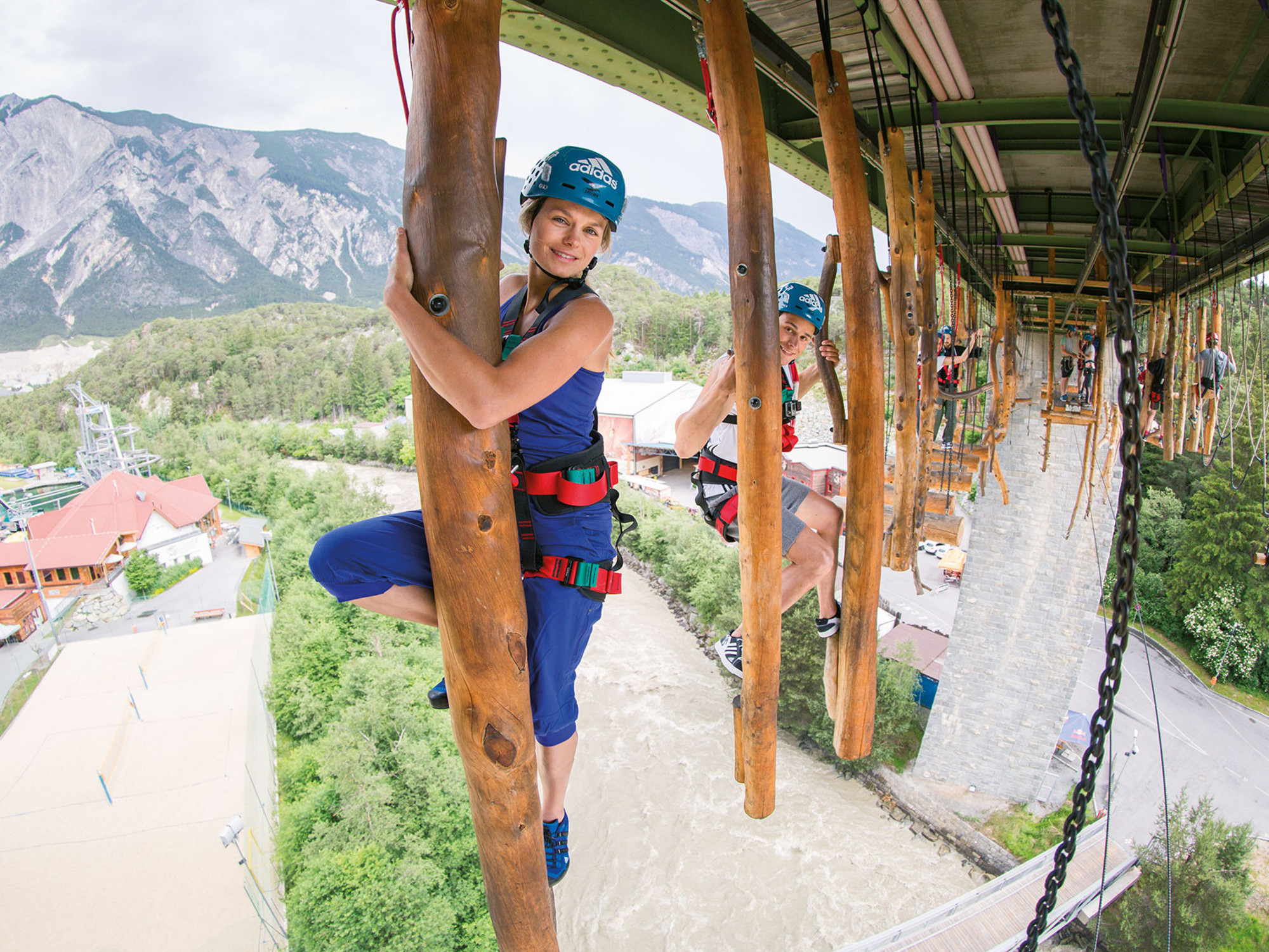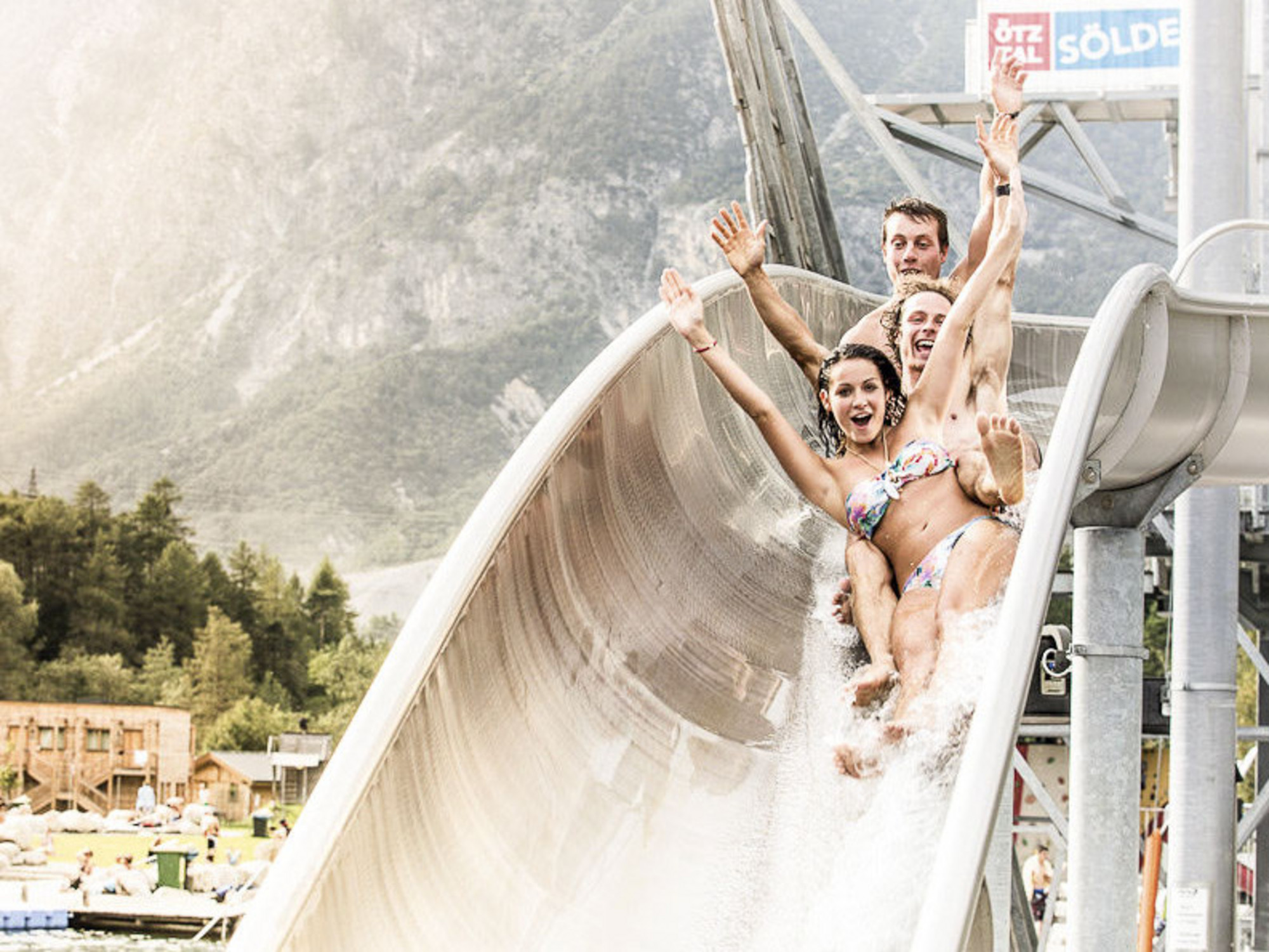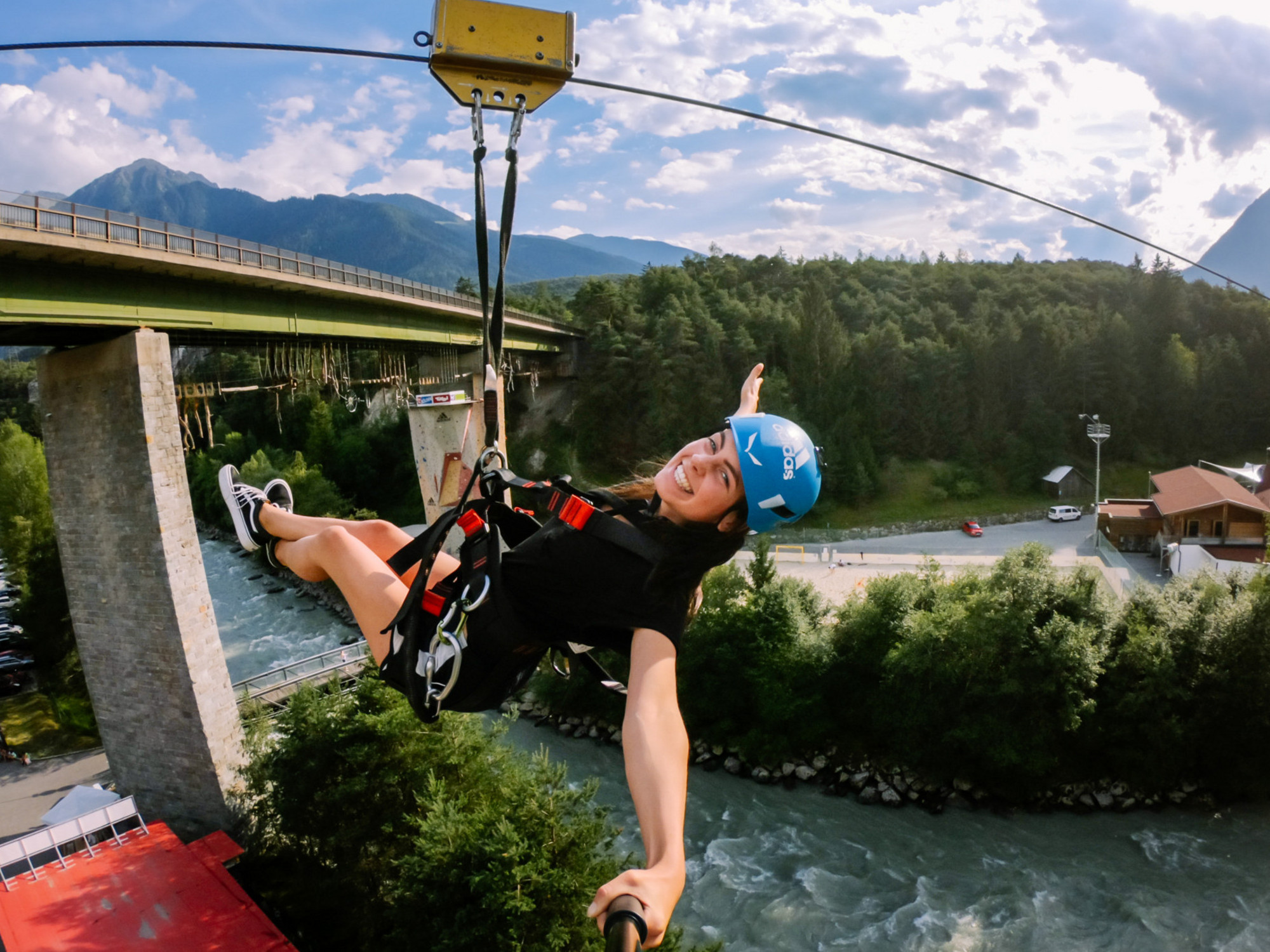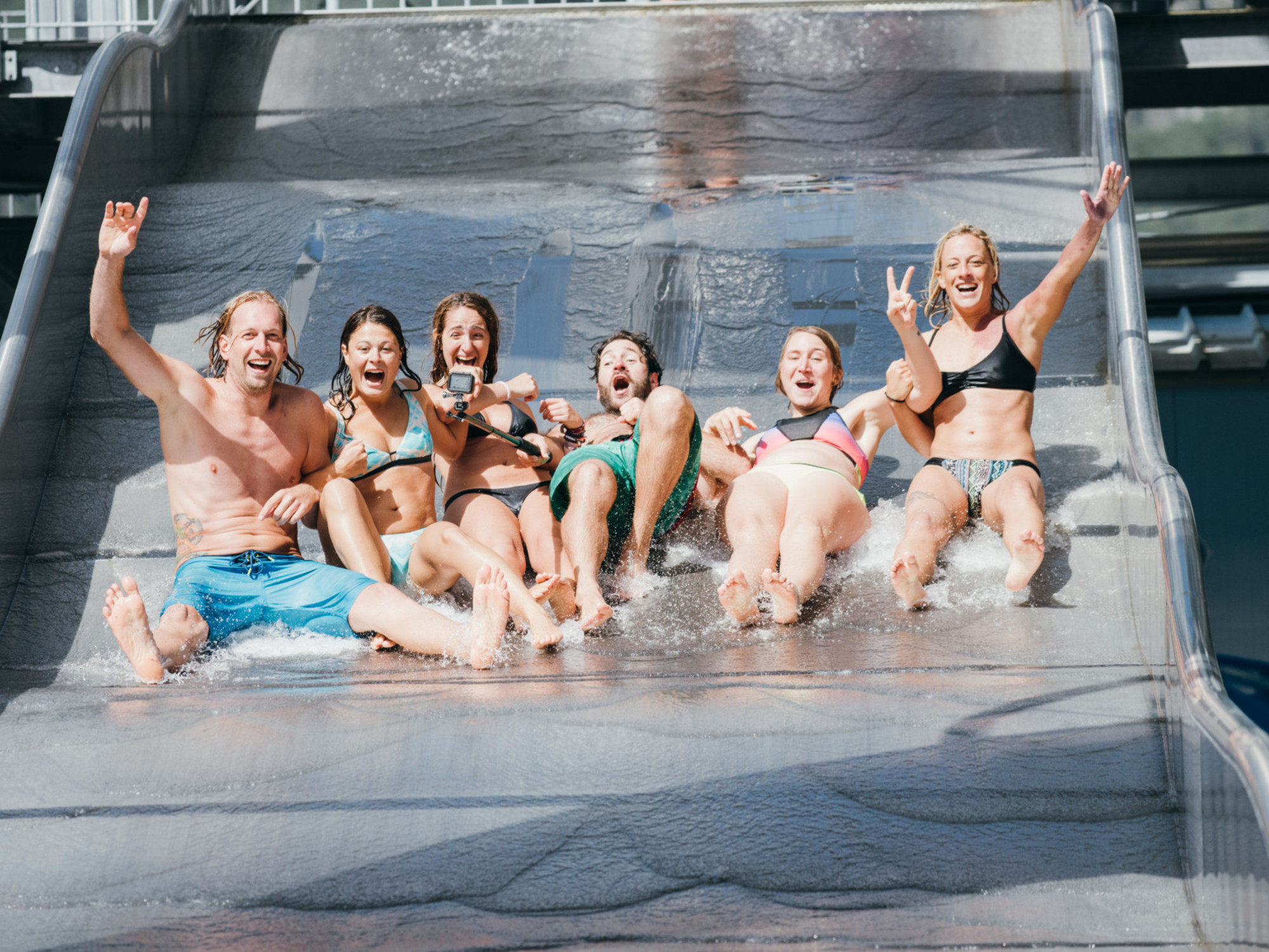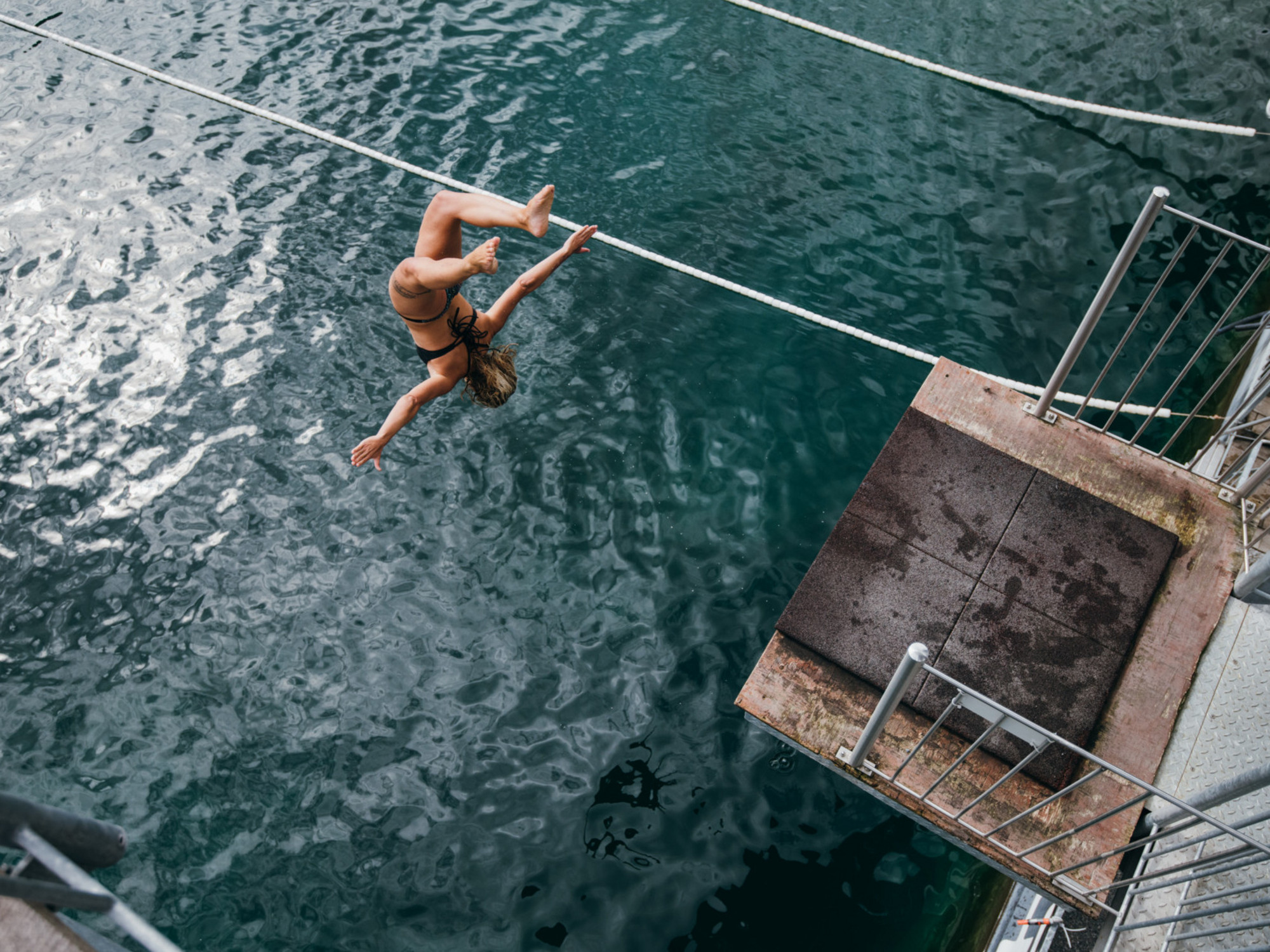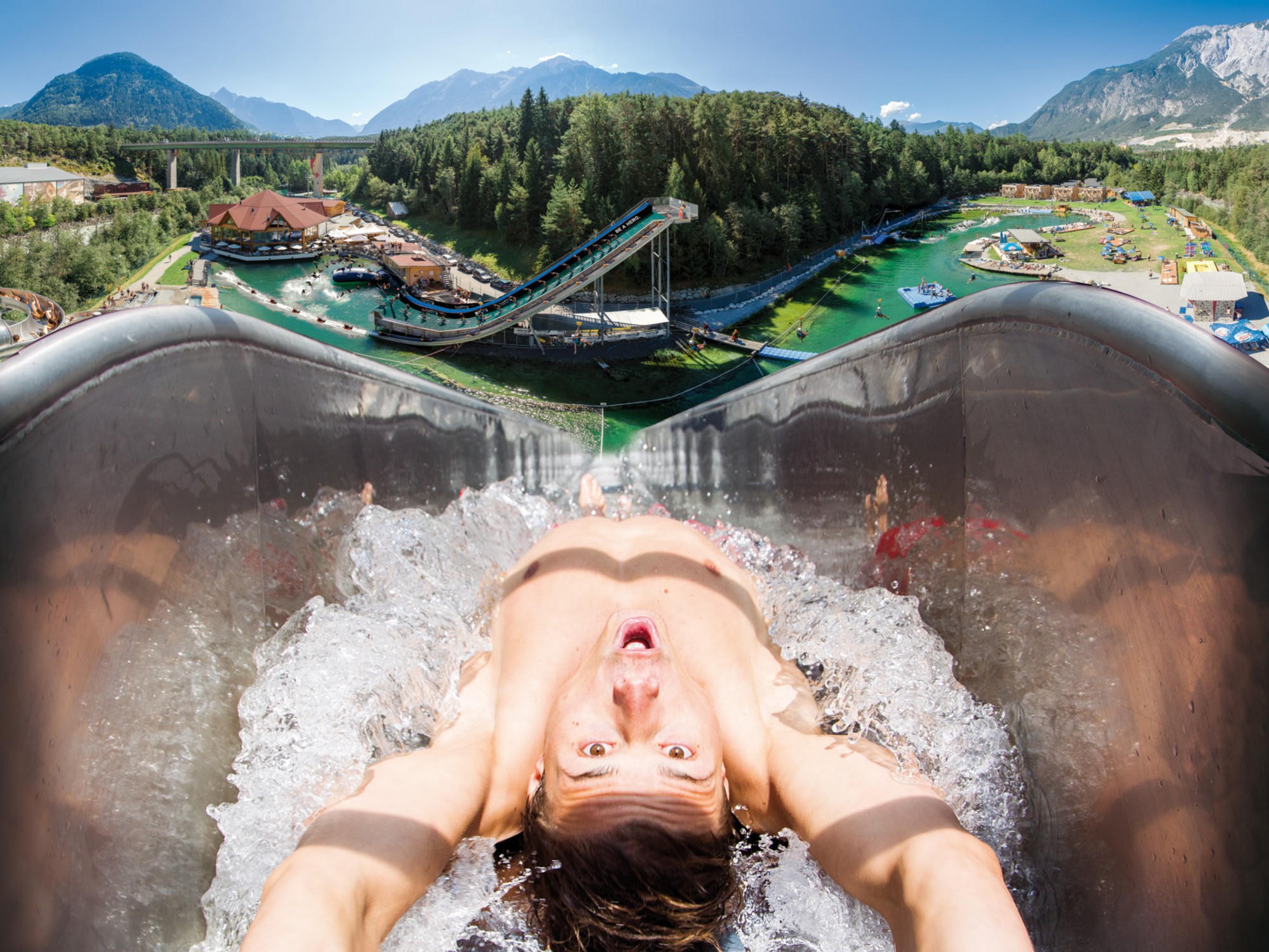 WAKEBOARDING AND WATERSKIING FACILITY IN AREA47
With the first wakeboarding facility in Tyrol, AREA 47 is emphasising a new adrenaline-fuelled trendy sport, eschewing both effort and cost. A two hectare, two metre deep lake is the playground for wakeboarders. The water spans a surface area of some 19,000 square metres, where you really do get to let off steam.