Area 47 – Austria's biggest outdoor action park in Haiming
Are you ready for the ultimate adventure in the Ötztal valley.
The Area 47 with 65.000 qm is an adventure park in a class of its own. Advantageous for our guests as it is not far away.
5 different themed areas are provided for adrenalin junkies. The "water area" guarantees fun with blobbing, on the slip and slide water jump, on the giant slides or with high diving. Also wakeboarding can be tried at the "wake-area". Gliding through the modern 5 mast facility on the 20.000 qm lake and do jumps, board slides and grabs.
The "outdoor area" is the top destination for stunning adventures with family and friends. A great experience for the whole family is also canyoning and rafting in domestic rivers. Kids from the age of 6 are allowed to face the raging waters.
The "climbing area" is perfect for everyone who wants to fly a higher game. There is no place for fear of heights. For example, you can give the highest climbing tower, the high ropes course and many more high things, a try. If you want even more you can do bungee jumping from the 94m high Benni-Raich bridge. Last but not least, also bikers get their money's worth, whether in the "mountain bike area" or during guided tours for mountain and e bikers. Of course, there are also bike trails and various single trails.
THE BIGGEST OUTDOOR AMUSEMENT PARK IN AUSTRIA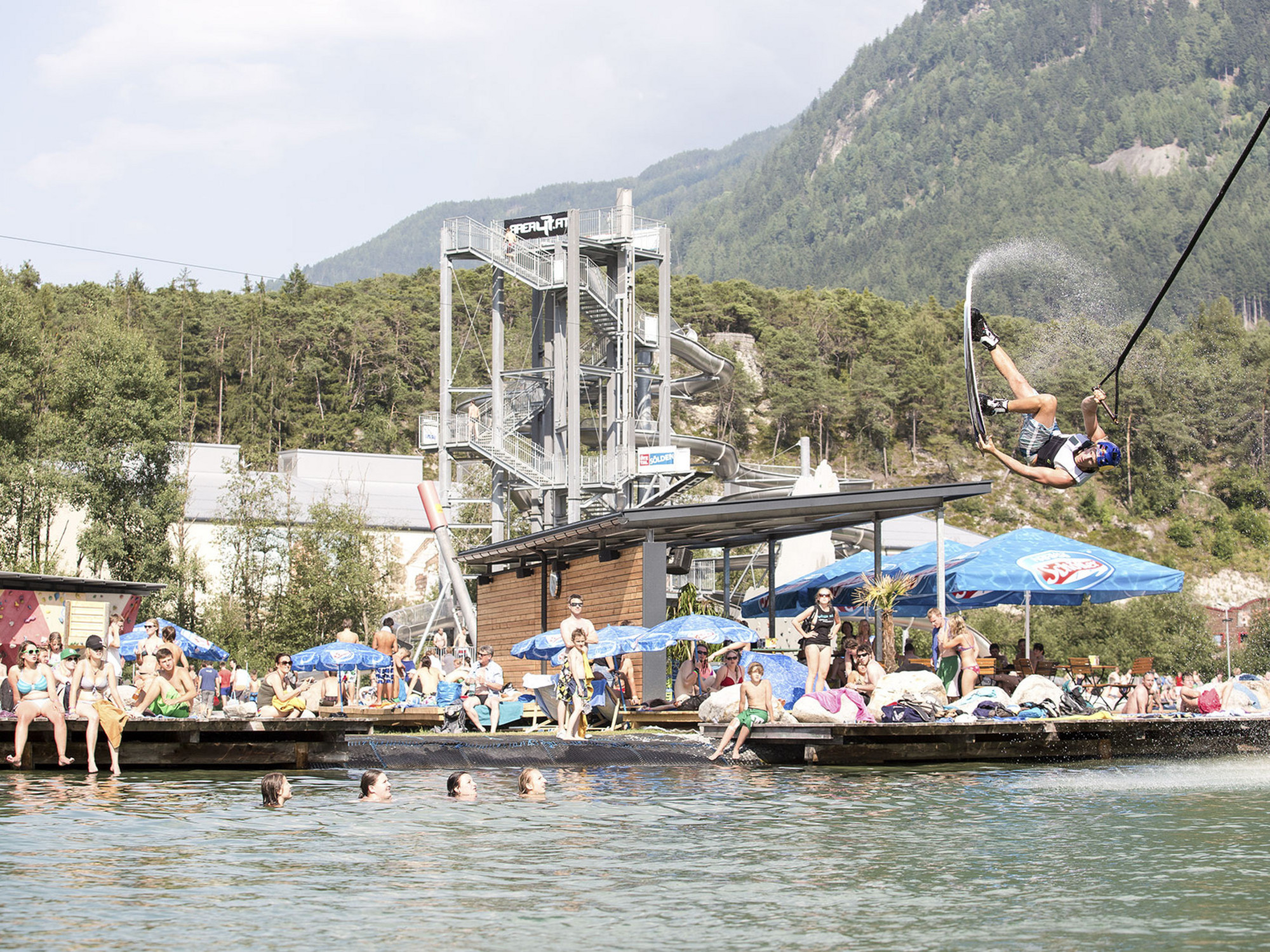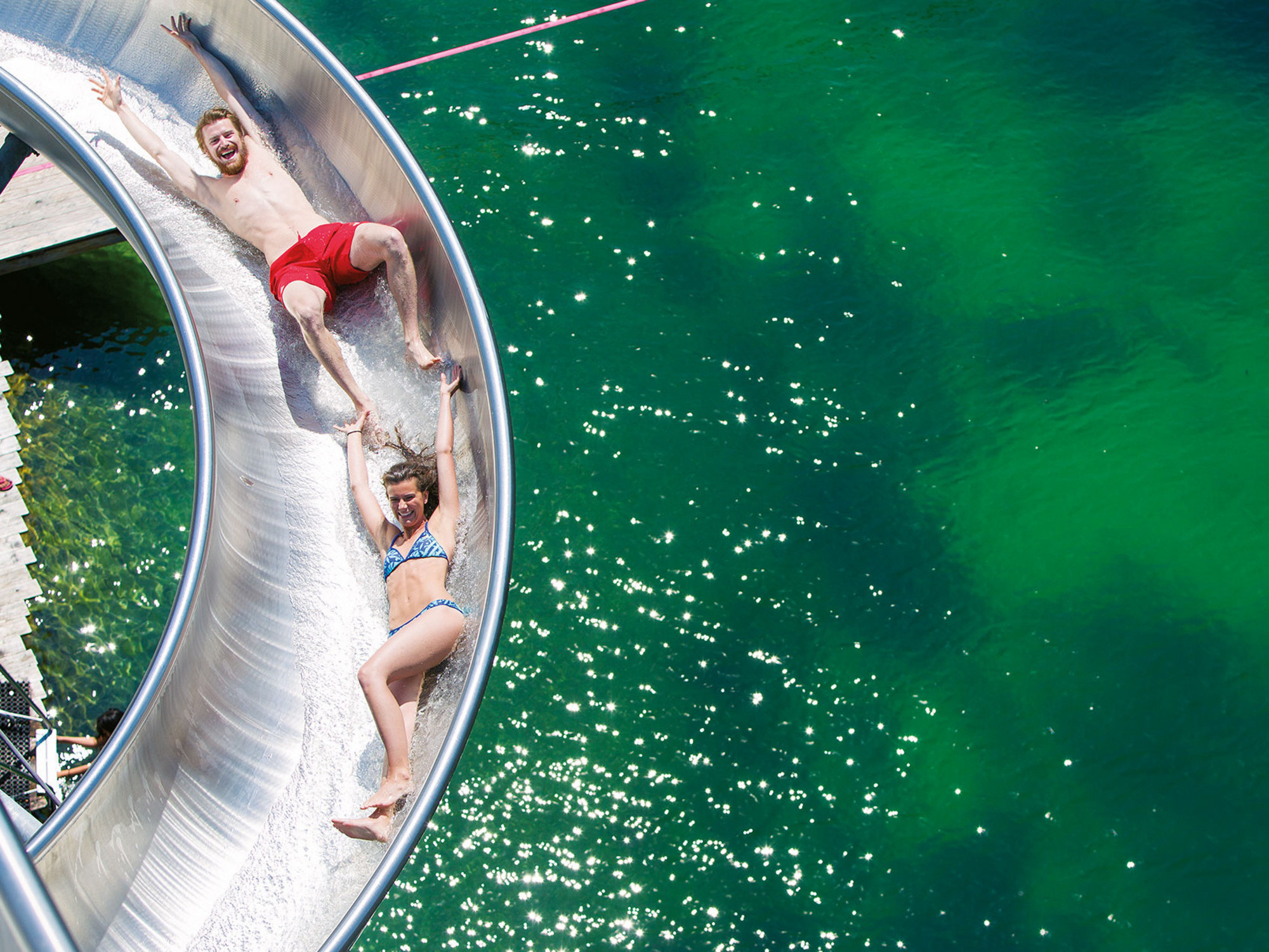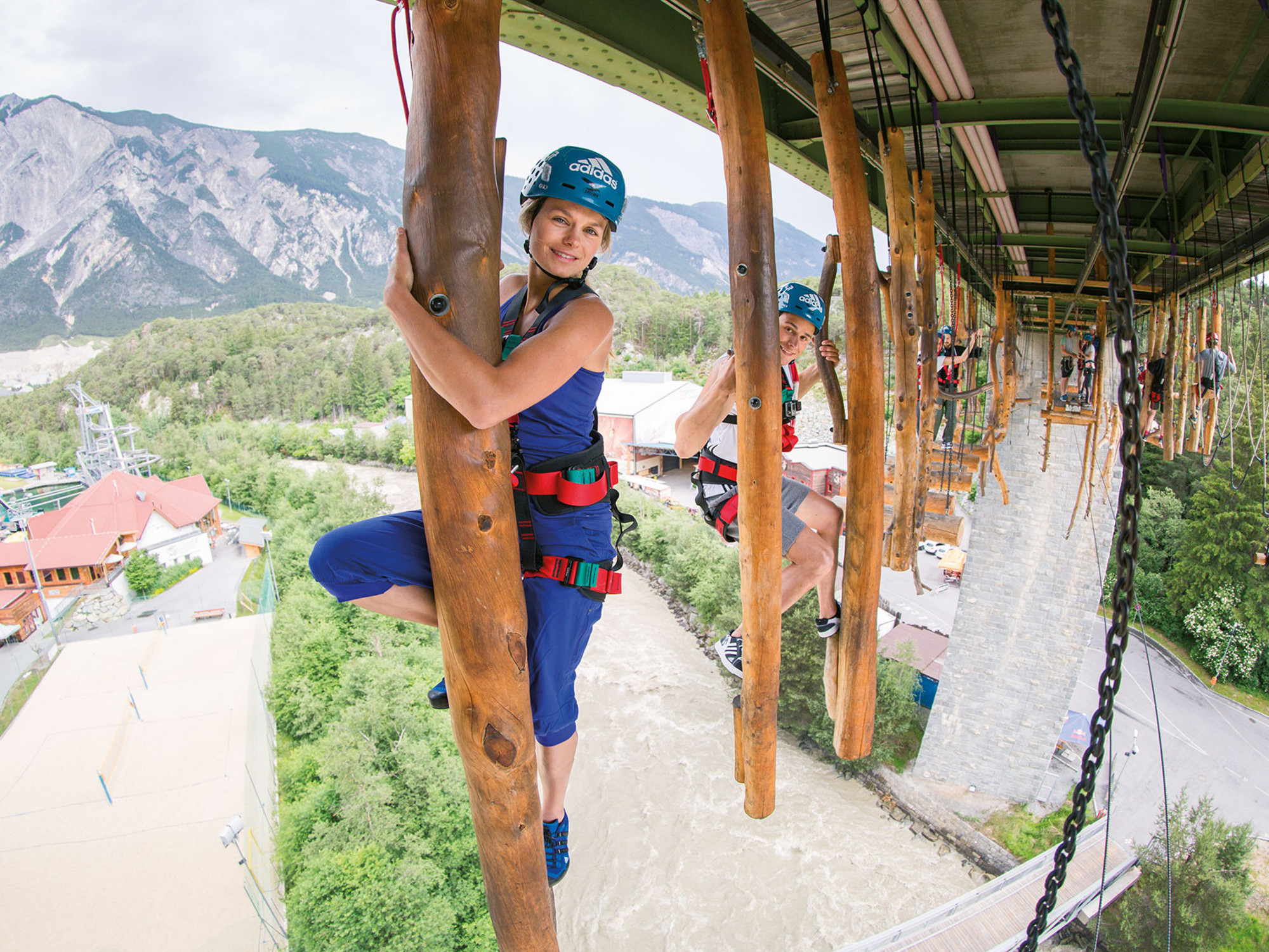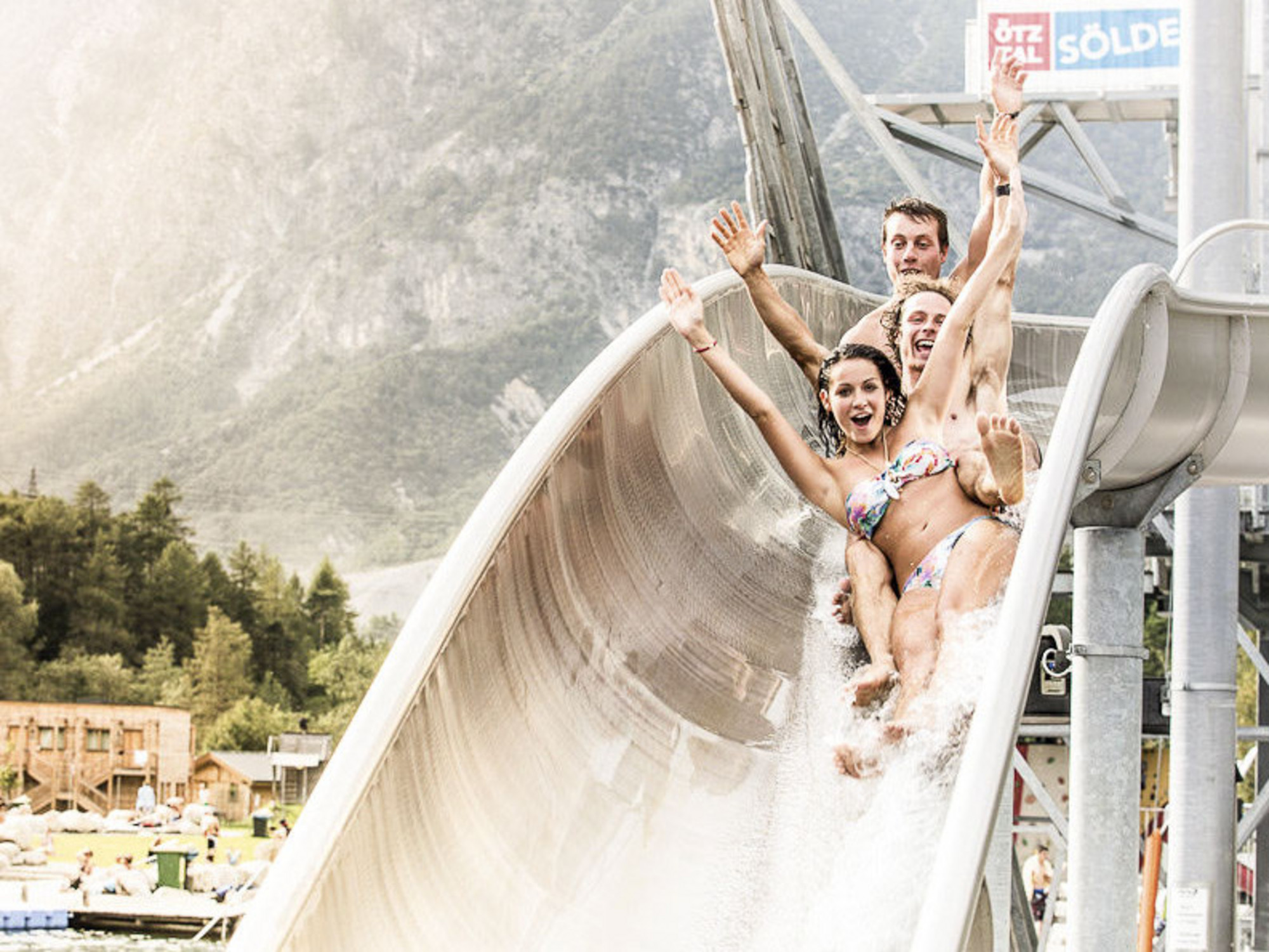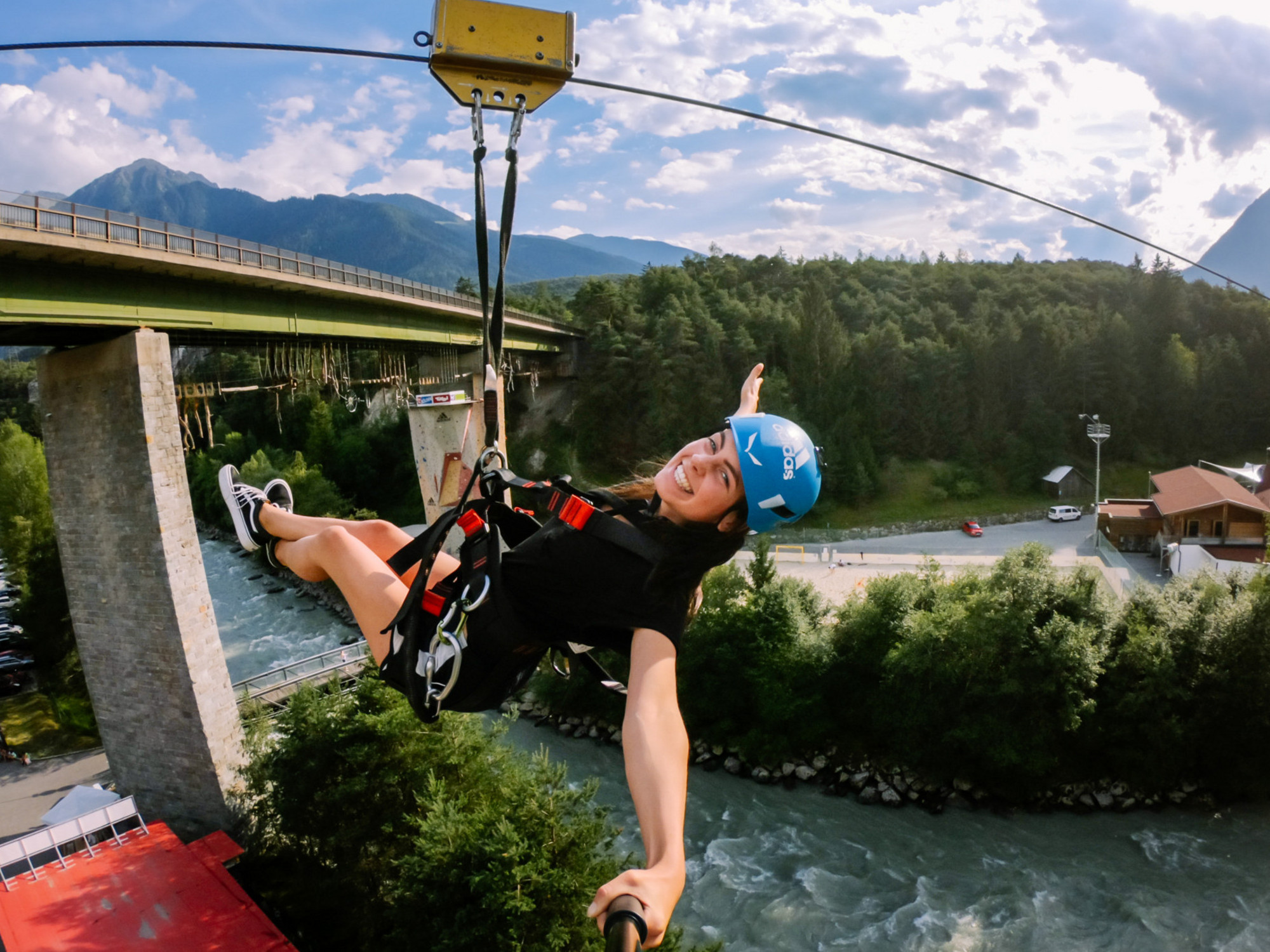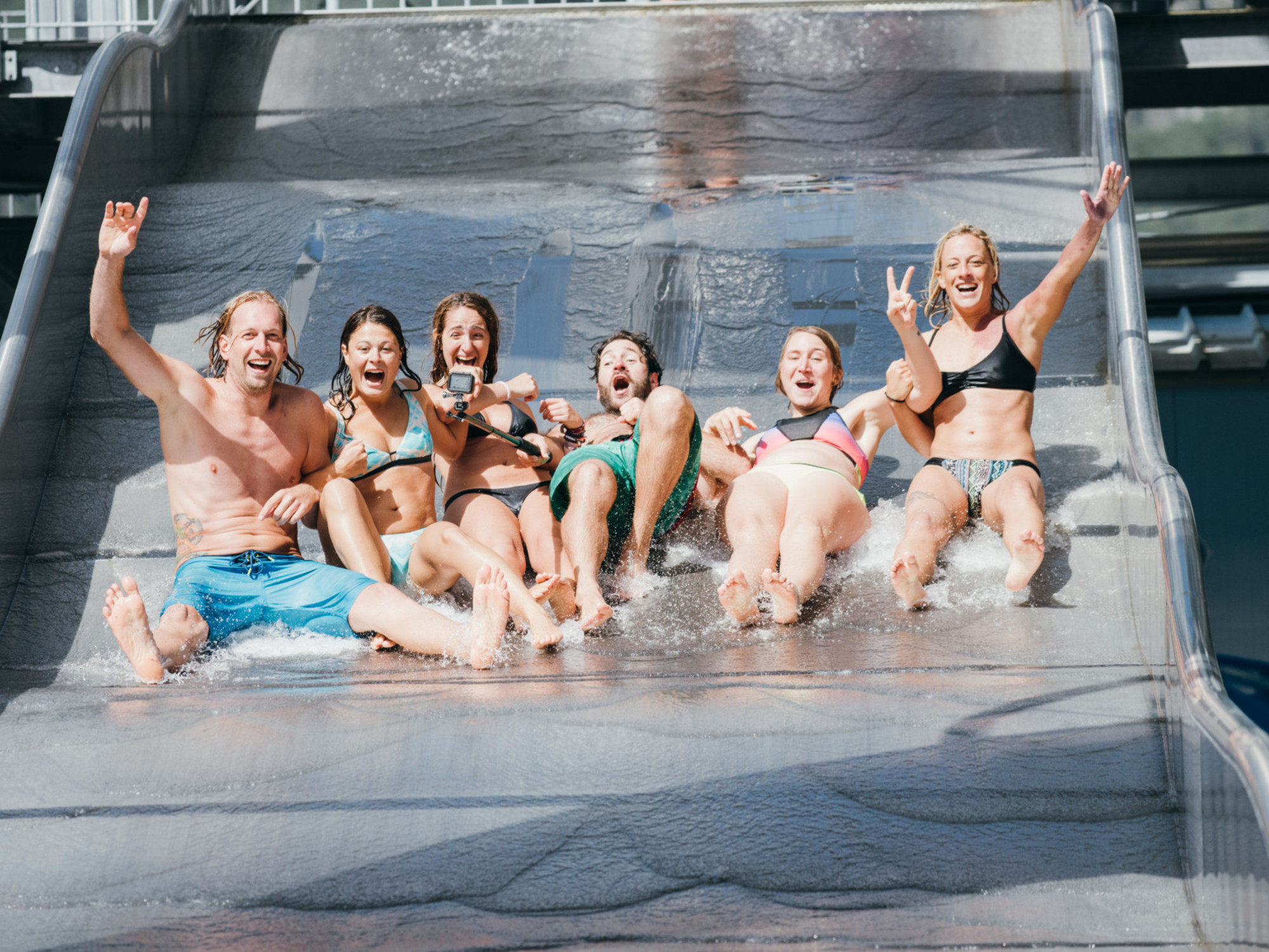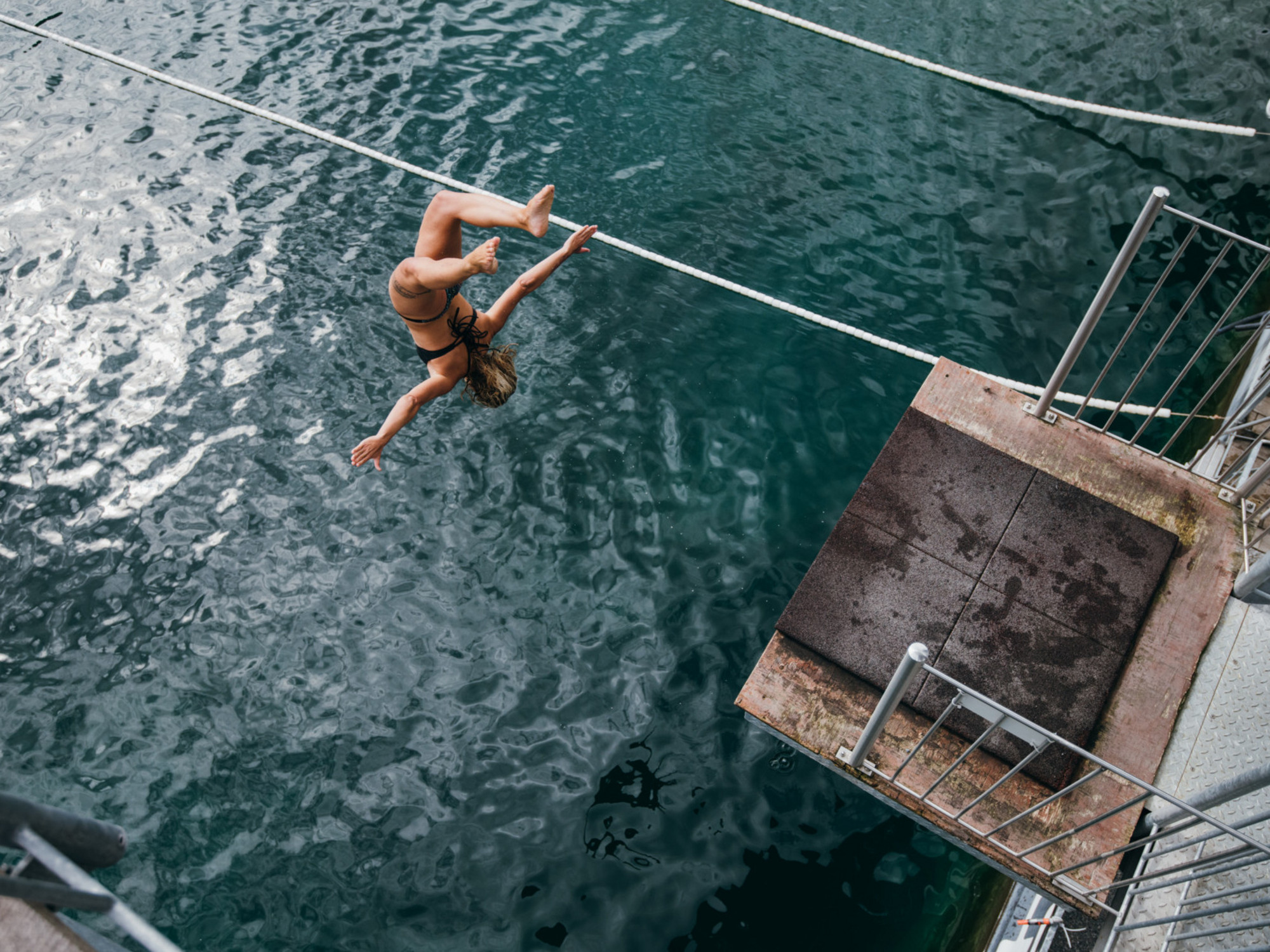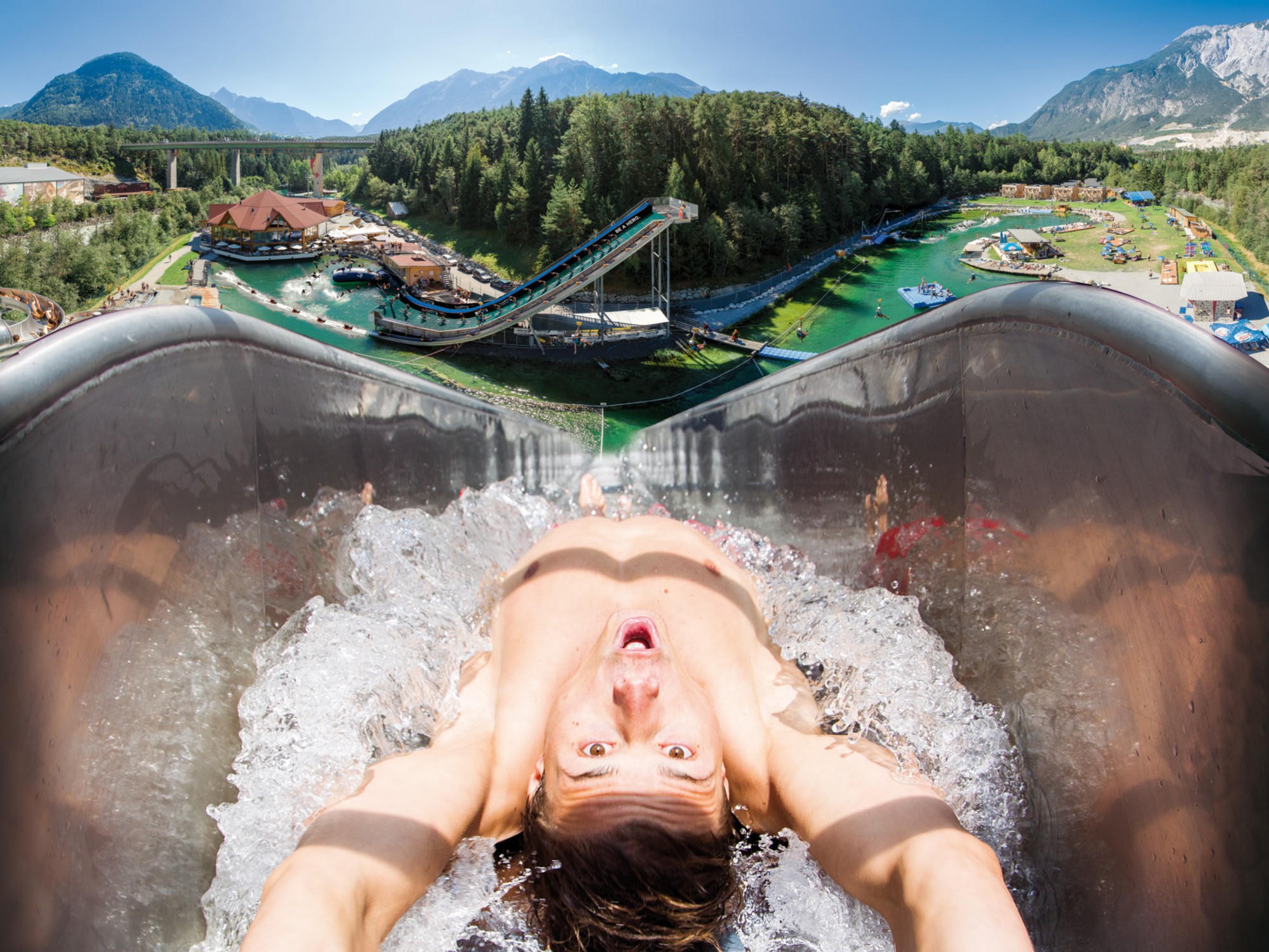 WAKEBOARDING AND WATERSKIING FACILITY IN AREA47
With the first wakeboarding facility in Tyrol, AREA 47 is emphasising a new adrenaline-fuelled trendy sport, eschewing both effort and cost. A two hectare, two metre deep lake is the playground for wakeboarders. The water spans a surface area of some 19,000 square metres, where you really do get to let off steam.